Best of the Boomkat new year releases - 2018
Friday, February 9, 2018
by Tat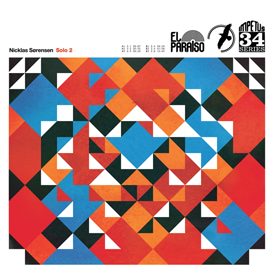 2018 has started strongly with a plethora of top quality releases and we've picked some of the best tracks for the end of January. We used Trackhunter to dig through the hundreds of fresh sounds on Boomkat this time (you can search across multiple marketplaces on the platform). We found 11 of the hottest cuts and have shared them in our latest Trackhunter podcast which you can listen to on our podcast page along with all the previous shows.
Nicklas Sørensen - Solo 2 - El Paraiso - MP3/FLAC/WAV/LP
First up out of the virtual record bag this month is a superb six track long player that strolls wonderfully across Balearic landscapes accompanied by smokey Krautrock guitar soundwaves. A truly lovely album that if anything could have extended to a couple more tracks. Limited to just 500 copies, this is a brilliant follow up to Sørensen's debut release Solo in 2016. There are no fillers on this which is one of the best albums of the year already. A really high quality release that deserves your attention, get it while it's hot.
boomkat.com/products/solo-2-a6c70a0a-e00f-4533-a3cf-095b90097b5a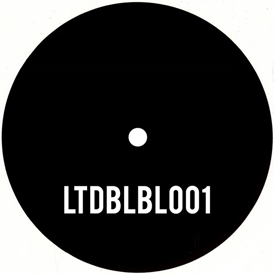 Various Artists - Untitled - White Label (B/Lbl001) - MP3/FLAC/WAV
Minimal information on this release, but it's the second track on this month's podcast which delivers a four track ep featuring Slow Jam, Beyrouth, Tayeh and Bahrain. Beyrouth is the standout track which is an exotic tech house work out with a North African come Arabic flavour. The rest of the EP slips into house, slow motion four on the floor, again bringing far flung sounds to the party. Hopefully this will have a physical release to accompany the current digital iteration.
boomkat.com/products/ltd-b-lbl001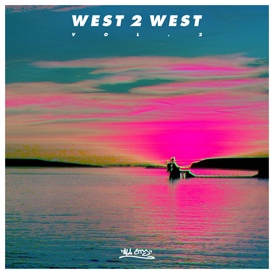 West 2 West - Vol 2 - All City - MP3/FLAC/WAV/LP
Another great long player that would accompany Nicklas Sørensen's release, applying a sharper edge to the lush Danish sounds. Coming out of on the Dublin label this is 12 tracks that flip between 80's infused electro funk to ghostly electronics of Wanna Make before super slow disco vibes of Moon Over Soon. Another great album to start 2018 with.
boomkat.com/products/vol-2-dac1dec3-e4ee-4362-9919-841a7370909b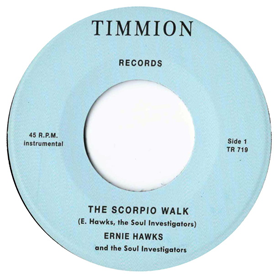 Ernie Hawks & The Soul Investigators - Scorpio Walk - Timmion - MP3/FLAC/WAV/7 inch
Truly awesome double header 7 inch on the Helsinki based label. Cinematic instrumental heavy funk sits alongside lounging sounds to deliver a superb release for a label that is going places. Erno Haukkala (AKA Ernie Hawks) and company follow up another high quality release two years earlier titled Scorpio Man Theme. Both are well worth tracking down before they're snapped up.
boomkat.com/products/scorpio-walk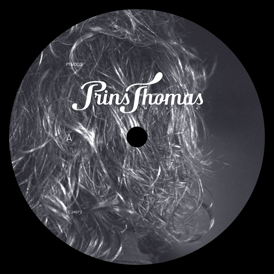 Prins Thomas - Lunga Strada (The Pilotwings Bubble Zouk Remix) - Prins Thomas Musikk - MP3/FLAC/WAV/12 inch
The ever productive Prins Thomas takes one of the best cuts from his Prins Thomas 5 LP and lets the oddly named duo The Pilotwings get to work on it with fine effect. The Bubble Zouk Remix is a pure classic bouncy house with lots of chants, percussion and high pitched bleep and boops. It is reminiscent of sounds coming out of Chicago and New York in the early 1990s and the likes of Nu Groove and Fourth Floor Records.
boomkat.com/products/lunga-strada-d9344d9d-9bf0-420d-b124-412355b8c5b0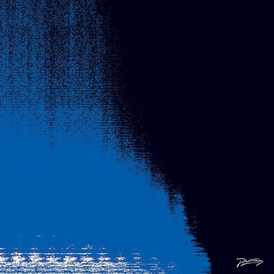 Daniel Avery - Slow Fade - Phantasy Sound - MP3/FLAC/WAV/12 inch
The award for the heaviest sound for our latest podcast comes from Daniel Avery delivered on Erol Alkan's Phantasy Sound label. Slow Fade is a truly deep and dark affair with a brooding kick drum and metallic drones making way for epic Tangerine Dream style chords. After Dark's beatless blacker than black drones are truly immersive before the beats return for Radius and ghostly strings compete with frenetic high hats and a much reverberated stoned kick drum. Fever Dream finishes the EP in classic Germanic heavy techno style, a track that really needs playing out on a big system. A faultless four tracker and a great start to the new year for Avery.
boomkat.com/products/slow-fade-f9af4b22-c1ef-4680-ac3b-e6559ad40dd0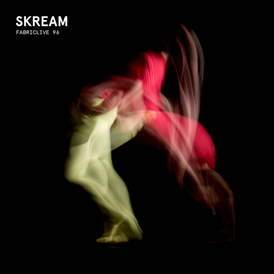 Skream - Fabric Live 96 - Fabric Worldwide - MP3/FLAC/WAV/CD
Our latest podcast takes two of the finer moments from a superb compilation from the super cool club and label Fabric with London stalwart Skream this time curating a brilliant mix of styles. Alexkid, Radioslave and a 90s masterpiece by LA Synthesis all feature but we picked the stunningly bubbly techno house workout by Bufiman and Peace Moves. Whilst Sascha Funke's addition is the superb 'hands in the air' flourish MZ. Another superb compilation to add to Fabric's already brilliant back catalogue of mixes and compilations.
boomkat.com/products/fabriclive-96-skream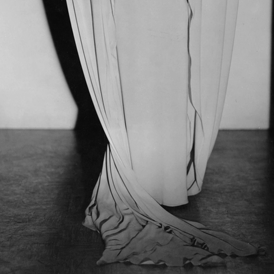 Persuasion - Quatermass - Black Opal - MP3/FLAC/WAV/12 inch
The vinyl offshoot of Opal Tapes delivers its 20th release comprised of dubbed and spaced out techno by Montreal based producer Devon Hansen. The title track is a sublime, deep and percussive house stunner that is supported by three finely produced tracks that will sound as good on the dancefloor as they will in your headphones on a dark night home.
boomkat.com/products/quatermass-67a76903-ce2a-41b8-b6ba-6bc1807a406a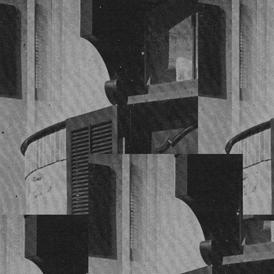 Eindkrak - Brullend Staal - Unknown Precept - MP3/FLAC/WAV/LP
Coming out of Amsterdam, this is Eindkrak's follow up to his 2016 Diving Bovine cassette mini release. Brullend Staal loosely translates as Weeping Steel and this album is very part metalic as that sounds. Industrial, acidic and at times downright nasty, the album takes in influences going back to the likes of Throbbing Gristle, The Cabs and Fad Gadget to name but a few.
boomkat.com/products/brullend-staal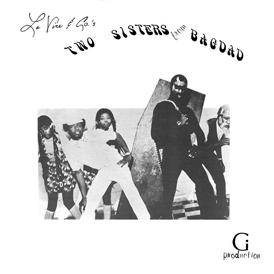 E.J Garrison - LaVice and Company's Two Sisters from Bagdad - Jazzman - MP3/FLAC/WAV/LP
The podcast concludes with a re-issue on the brilliant Jazzman Records as they bring back to life via a limited 1000 edition a true funk soul gem. E.J Garrison and Rhodia McAdoo take gospel, jazz, and put it through a heavy filter for good effect. Performed in the church basement of one of Detroit's largest churches, Bethel A.M.E in the early 1970s. I think you'll agree that albums with a backstory sound even better and this is fresh to start with.
boomkat.com/products/two-sisters-from-bagdad
All the releases can be heard in our latest Trackhunter podcast here.
We are also on Mixcloud where you can follow us for all our latest shows.
Find your own digital music from Boomkat and other places with Trackhunter
Got some thoughts on this post? Share them in the comments below