2018 Record store day must have releases
Wednesday, April 11, 2018
by Tat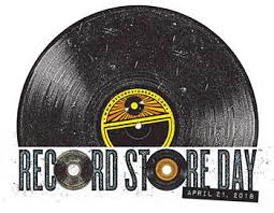 On April the 21st hundreds of independent record stores (or as we call them in the UK - shops) will open earlier than normal to welcome excited music fans hoping to grab an exclusive release from their favourite artists. It is the 11th year that this huge event has run to help support independent record stores from around the globe and for labels to boost their coffers. In recent years it has drawn negative attention as major labels have come on board putting out old releases by established artists at excessive prices. The move has been a clever one as fanatics of some artists feel forced to purchase that one pressing that they don't currently own. Whilst the majors have also come into criticism by hijacking the finite number of pressing plants that have often been supported by the independent labels, especially when Record Store Day began.
As a result minor labels have felt pushed to the back of the queue as the big labels have taken a greater interest in the yearly event. There are other issues with RSD around releases appearing on some online stores and marketplaces the day after release, this is a problem as stores are not permitted to sell items online in the first week after release - they have to be sold in store. This is to make it fairer, encourage buyers to visit a physical store and to stop them being listed at inflated prices. Last year I picked up two 12 inches that were both listed on Discogs the day after RSD at much increased prices. A recent article on Magnetic Magazine discussed which previous RSD releases were worth the most money with David Bowie, Paul McCartney and LCD Soundsystem all now going for hundreds of Dollars. Given the scarcity of some releases by major artists it is obvious that some buyers purchase the records purely as a financial investment. For the store, artist and label it probably shouldn't matter as they have got paid, but I'm sure many do feel uncomfortable about the whole affair.
Finally, there has been a recent trend for labels to put out multiple versions of a release, to once again maximise their profit. In a world driven by consumerism and profit margins, it is essential that labels and artists understand why music lovers support RSD, that the majority are true fans, passionate about music and wanting to track down these limited presses. They also want to show their commitment to the independent stores that battled hard whilst supermarkets, online retailers and large labels monopolised the market with mass appeal, poor quality music. The labels took many fans for granted, especially with the move from vinyl to CD to MP3 as many fans found themselves buying the same release multiple times. Reissues of old releases serves to do that again as majors put out old material at inflated prices. They need to remember what RSD is all about and that big or small, every label and artist participating should receive equal footing. So with that little gripe aside, let's have a look at some of the better releases for 2018.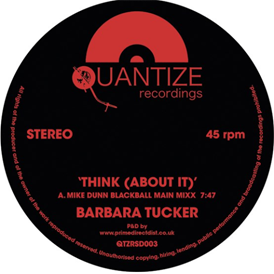 Barbara Tucker - Think (About it) - Quantize Records - 12 inch
Barbara Tucker first tackled Lyn Collins' 'Think' last year on the Quantize label with a glorious 7 inch. This time the classic soul, funk dancefloor filler gets a house workover by Chicago legend Mike Dunn in addition to versions by DJ Spen and Thommy Davies. Added to that will be that it will be pressed onto beautiful red vinyl. A classic singer and a classic song that will be well worth the wait in the queue.
recordstoreday.co.uk/releases/rsd-2018/barbara-tucker/
Bibio - Zen Drums - Warp Records - 12 inch
One of the things anyone who has purchased a release at RSD will note is that the prices of a typical 7, 12 inch or album is greatly inflated. A typical 12 inch can cost about £15 and such will be the case here, but to help with the purchase anxieties is that the Bibio two track record will come with a unique hand painted sleeve by Timothy Donaldson. Zen Drums is a two piece composition that fuses live drums with synthesisers. With 1000 copies pressed by the behemoth of electronic labels it is certain to get snapped up as fans not only buy a Warp release but also an original piece of artwork.
recordstoreday.co.uk/releases/rsd-2018/bibio/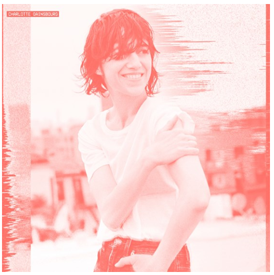 Charlotte Gainsbourg - Remixes - Because Music - 12 inch
The daughter of Serge Gainsbourg and Jane Birkin has become an incredible artist in her own right and supplied one of the killer cuts of 2017 with the stunning Deadly Valentine. The monster slo motion disco modern classic is given a fresh outlook by Soulwax who strip away much of the strings to focus on the beats. Ring-A-Ring O'Roses gets a Sebastian Remix and Les Oxalis is revisited by Alan Braxe, altogether packaged with a special cover print.
recordstoreday.co.uk/releases/rsd-2018/charlotte-gainsbourg/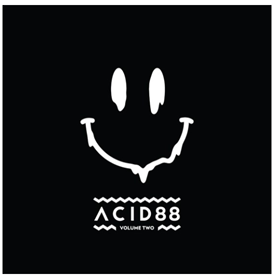 DJ Pierre Presents Various Artists - Acid 88 Part 2 - Afro Acid Plastik - Double Album
The Godfather of Acid House delivers a double album to follow up last year's double album of acidic tunes. With 12 tracks to plough through, you can be entertained by some of innovators of acid house and those who followed. Thomas P Heckmann, Luke Vibert and Pierre among many others will no doubt deliver a fine selection of 303-driven tracks in time to celebrate the 30th anniversary of the second Summer of Love.
recordstoreday.co.uk/releases/rsd-2018/dj-pierre-presents-various-artists/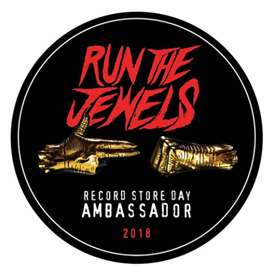 Run the Jewels - Stay Gold Collectors Box - Run the Jewels Inc- 12 inch box set
With hip hop sitting in the doldrums in recent years, Run the Jewels have been one of the shining lights of the scene delivering no nonsense rap to hardcore fans across the globe. This box set is limited to 5000 copies worldwide and includes a 12 inch EP on etched clear vinyl. In addition to that you get custom Marvel Comics branded artwork to house the vinyl in. The package comes in a customised metal box with space to host your copies of Run the Jewels 1-3 with space for the 4th edition. Also added in the package is a turntable slip mat with images on both sides, complete with a poster and a sticker set.
recordstoreday.co.uk/releases/rsd-2018/run-the-jewels/
Full list of RSD 2018 Releases in the UK
You could have a Record Store Day vinyl release worth money - Magnetic Magazine
www.magneticmag.com/2018/03/record-store-day-releases-worth-money/
Find digital music with Trackhunter
Got some thoughts on this post? Share them in the comments below