The best UK dance and electronic festivals for 2019
Wednesday, June 5, 2019
by Tat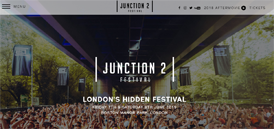 Each year we dust off the Trackhunter tent and sleeping bag and head off to seek out the best UK dance festivals and parties in a field. Again it's another busy festival year ahead and there is no shortage of opportunities to get a dance under the stars. Like the previous generation of ravers there will always be the opportunity to dance in a field somewhere off the beaten track. With more legal and organised festivals to choose from than ever, you could dance throughout the whole summer without ever venturing into a club. Here are some of our picks for 2019. Please note that we have done our best to exclude festivals that have sold out at the time of writing.
Junction 2 - Boston Manor Park, London - 7 to 8th June
If there any tickets left by the time this article is published, you will have to get your skates on to grab one. Promoted as 'London's hidden festival', Junction 2 provides a more affordable alternative for those who can't afford the cost of the full weekend excursions. Leaning more towards the underground Junction 2 has recruited some of the finest house and techno exponents. Highlights include Motor City Drum Ensemble, Adam Beyer, Richie Hawtin, Ben UFO, Craig Richards and Gilles Peterson.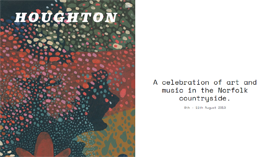 Houghton Festival - Houghton Hall - 8 to 11th August
This is the third running of Craig Richards curated festival and if the first two are anything to go by then this will be another classic. With carefully constructed sound systems by a lake, in a quarry and in the woods, Houghton has staked a claim as one of the best dance festivals in Europe. With more live acts than most electronic festivals you can expect to see Rhythm Force, Akufen, Radioactive Man, Reedale Rise, Biosphere, Sync 24 and Howie B among many other performances. Houghton has a policy of longer DJ sets so the selectors have more time to take party goers on a journey and there is no shortage of quality DJs playing under the stars. Hunee, Idjut Boys, Ivan Smagghe, Andrew Weatherall, Move D and Mixmaster Morris are just a tiny number of those you'll find behind the decks in the custom built DJ booths.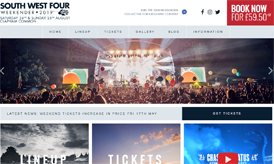 South West Four - Clapham Common - 24 to 25th August
Of course not everyone wants to spend three or four days in a tent especially when you have just got baby wipes to clean yourself up after a long night in a sweaty tent. Thankfully for those not into putting tents up there are plenty of festivals that last just a day or two with the option to be in your own bed at the end of the night. SW4 is a two day festival just south of the Thames and just off the Northern Tube Line. Naturally London has a huge audience on its doorstep so you can imagine the line up is suitably attractive with the likes of Basement Jaxx, Sigma and Armand Van Helden. There's a strong urban presence at the weekend that features the likes of Wiley, Plan B, Wretch 32, DJ Semtex and Ms Banks to name but a few. Old school drum and bass fans will no doubt be in strong attendance as Andy C, Shy FX, Randall back to back with Doc Scott, Brockie and Det, Congo Natty and DJ Ron all play on the Sunday.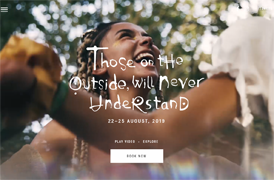 Lost Village - Halfway between Newark and Lincoln - 22 to 25th August
Festivals in general are very thin on the ground on the east side of the UK - north of Leicester - so Lost Village is an oasis for dance music lovers. Taking place over the same weekend as Creamfields, this offers a more organic, underground line up. There will be no shortage of DJs and live acts to thrill you as you explore the lost village and surrounding woodland. Headline guests include Maribou State, Richie Hawtin, Little Dragon and a Bicep DJ set. There is also a strong focus on fine food and large banquets. Recent additions to the line up have been no less impressive with Horse Meat Disco, Mr Scruff, Nightmares on Wax and Colleen 'Cosmo' Murphy all drafted into this most beautiful and green festivals on the summer calendar.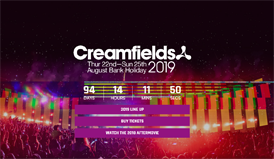 Creamfields - Daresbury - 22 to 25th August
One of the original and best dance music festivals returns again for the August Bank Holiday and has the kind of line up you'd expect from the gold standard event. Not only do they promise a staggering amount of acts but also an extensive selection of ticket options. There are various options to attend one, two, three or all four days. So if you are a certain age and your knees are no longer able to keep you upright for more than a day you have the option to pick and choose how long you rock the party. As for the line up, where do we start? The super heavyweights will be in attendance with Afrojack, Calvin Harris, Carl Cox, Pete Tong and Deadmau5 among many other big names.The Chemical Brothers are obvious live headliners with other live performances from Saytek and Christopher Coe.
Find quality music first with Trackhunter
Got some thoughts on this post? Share them in the comments below