How and why you should become a radio DJ
Wednesday, August 12, 2015
by Tat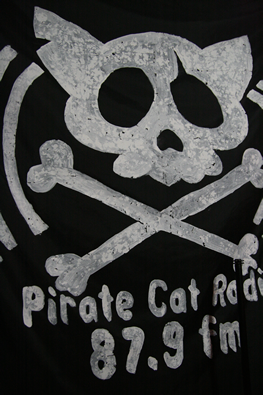 Ganeshalsis CC BY 2.0 http://bit.ly/1Elrylx
There are a variety of means and methods DJs can explore when building a profile and showcasing their abilities and music tastes to a wider audience. Alongside the core routes of DJing in clubs and events, making online, CD and tape mixes; there is also the opportunity to broadcast live on air. Radio shows whether it was the original AM pirate broadcasts going through to FM radio and more recently the web are now entrenched within dance and DJ culture. It has never been a better time to get online and deliver a live radio show, whether it's just for just a few close friends or 1000s of like-minded strangers across the globe. The first part of this Trackhunter blog post explores some of the reasons as to why any DJ, fledgling or established should consider delivering a radio show. The second part in two week's time will look at the practical implications of delivering your own show from how to find the right station to making sure your technical set up is correct.
Why have your own radio show
There are several great reasons why to broadcast on a regular basis live on the web. When the dance music pirates of the 1980s appeared it was simply because there were no other radio stations syndicating alternative black and urban music. If you wanted to hear hip hop, house or reggae you could hear the odd track on John Peel's BBC Radio One show; or if you were in London you could tune in to hear Mike Allen's hip hop show on Capital Radio. Other shows existed, but they were like the clubs of that time, underground and unreachable for the majority. Now you can broadcast via a collective online station or just by yourself using something like uStream.
Play different tracks and genres
If you are a regular club DJ, you might only play certain tracks from your collection. It might be that you are renowned as a progressive house DJ, but you also like playing more mellow tracks and don't get the opportunity. Over the years you may have tracked down lots of music and feel frustrated that you don't get to play the majority out to other people, so it is a good way of showcasing your varied taste in music. Internet radio stations, just like the established ones on the airwaves do have DJ mixes, but in essence their real worth comes from DJs adding extra to the music, especially their knowledge and personality. Broadcasting online gives you an opportunity to try out new and more adventurous tracks as well as dig deeper into your back catalogue of music. It can be a great way of bringing in other like-minded DJs to guest on your shows, and explore genres far deeper than just via a club night.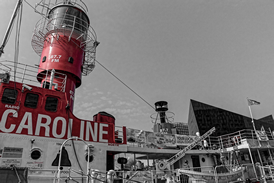 Beverly Goodwin CC BY-SA 2.0 http://bit.ly/1PiN00U
Gain confidence
DJing of any kind is a performance, if you are a scratch, mix or radio DJ it involves some kind of artistry. With radio DJing you may not get to showcase your mixing skills so easily, it is a way to combine a variety of abilities. Alongside mixing, scratching and tune selection you can inject your own personality. Parts of DJ culture can be regarded as faceless and lacking in depth, which is no bad thing, after all it's about the music first and foremost. But DJs are taste creators and they alongside musicians, promoters and labels, help drive a scene forward. Unlike club nights, delivering a radio show gives you an opportunity to inform listeners of what they are listening to, give inside information and explore topics within your field of music. All of this can be a confidence booster and will help any fledgling DJ feel more at ease with the various scenes they might be involved in. Often many DJs feel afraid to talk on air, they might feel nervous about how they might sound or come across. The reality is that most people do not like the sound of their own voice, it does not mean you should give radio a wide berth. The more shows you deliver, the easier it gets; whilst there is no requirement on some stations to talk, others will insist on it. The best way to start is to record a few pilot shows and share them with close friends for feedback. Think about whether your show should have a theme, what you are going to name it and how often should you deliver each show. A radio show is as much work as you want to put into it. Some DJs put in hours or preparation, with jingles, track selection, interviews and guests as supplementary information such as club nights. You do not have to feel obliged to do any of this. The trick is to sound as clear as possible, so it's worth investing in a good radio microphone.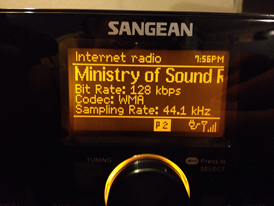 Ryan Phillips CC BY-ND 2.0 http://bit.ly/1P46bdU
Building your network
Joining an internet-based or even one of the remaining FM pirate stations will only help extend your music network. The rave and house music pirates that ran across the entire UK at the start of the 1990s was a classic example of how disparate groups of young DJs came together to help drive and shape a massive music scene. Many of these DJs were operating in silos, separated from core movements happening in the major UK cities. They became a groundswell of activity made up of DJs, promoters and musicians, which lead to long-lasting collaborations, many of which still exist. As the pirate scene continued to explode in the early to mid 1990s, specialist stations focusing on drum and bass, garage and house music all started to emerge. These scenes were able to flourish, underpinned by the network of DJs that had found each other in the clubs, raves and pirate radio scenes. Today there are specialist online radio stations that focus on anything from cosmic disco to old school hardcore. By joining one of of these stations you can instantly discover a group of like-minded souls and listeners. These kind of connections can open doors for DJs to play at nights, discover new music and make useful contacts.
On Air
Delivering an online radio show is not as daunting as it might seem, there might a few considerations for some less technically-minded DJs, but there is always plenty of online support and help to get you going. Your show might not be of the standard of Pete Tong, but that does not mean you should give it a miss. Whilst you might only have a few friends loyal enough to tune in, it's still a great reason to play on air, given time that audience could grow. You might find that DJing in clubs has little appeal, and that you are lacking in confidence as a technically gifted DJ, not everyone can master the art of mixing. Radio offers many more opportunities for anyone interested in the art of playing music. It gives you a real opportunity to explore your taste in music and as with many famous DJs, their worth comes from their tune selection, not their technical ability. Getting on air is really only limited by your bandwidth and confidence to speak on a mic, once you try it you'll probably find out that it's not as hard as you thought. It's a great way of giving yourself regular time at your decks or laptop playing your music. You can chose to DJ every week or just once a month, how much effort depends on you. In time you might find yourself making new friends, connections and discovering new music, all of which is essential for any budding DJ.
Get tracks to play on the radio using Trackhunter
Got some thoughts on this post? Share them in the comments below