What was the first techno record and other firsts?
Wednesday, March 23, 2016
by Tat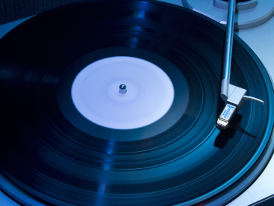 Bygone CC BY 2.0 http://bit.ly/1UtnR8U
Dance music has spawned an incredible amount of sub genres and scenes to a point where it is almost impossible to keep up with them all. At the start of most scenes are a collection of releases, coming together as a call to arms for the next generation of music producers and fans. Sometimes those emerging moments can be pinned down to a single track, the seminal sound or originator tune. We thought at Trackhunter it would be good try and trace back some of the more notable dance music scenes to a single tune that ignited the fires that followed.
Who are the originators?
Even when explorers have tried to find the source of a great river there has been a debate afterwards as to whether it was the genuine article. There have been multiple discussions as to the source of dance music scenes with rap always being a great example. There are elements of rap in reggae toasting, civil rights musicians The Last Poets and Mohammed Ali to name but a few. It is rare for one track to be the sole reason why a scene happens, often influence can be traced from a variety of sources, which don't appear until the scene has established. A really good example is the claim that Charanjit Singh's 'Ten Ragas to a Disco Beat' was the first acid house track. Made in 1982 it does have an acid house element to it with a bubbling deep bassline, yet it really does sound more like acid trance than acid house. Also given that acid house did not appear until three years later and was almost as much about the beats as it was the TB-303 bassline. I don't know if we could really count it as the first acid house track, like so many tunes it may have happened by accident but it was not the beginning of the Chicago scene. However if DJ Pierre or his contemporaries said Singh's 1982 track was his inspiration then things might be a little different.
We looked at a variety of styles and here is our guide to what we think sparked their collective scenes, as always these things are not definitive and open for debate. Dance music has always been very good at picking at the bones of dying or dead scenes for inspiration to more often than not it can be really hard to find that true source of origin. We could be really clever and try and find what sounds like the first track of its kind like the Singh one, but the truth is that is not the first acid house track, just the first to appear on record with an acid sound.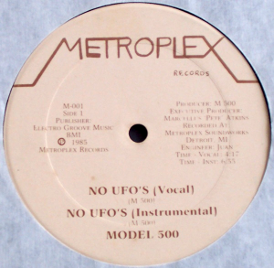 The first techno record
This really could stir up debate as there have been countless discussions as to what the first techno track was. For a long time I always thought it was the aptly titled Cybotron's 'Techno City' which I first came across in 1984 as a young breakdancer. The track appeared on the UK StreetSounds Electro series and for years was seen by many as an electro record. This is quite understandable as it has elements of electro but in truth was really just ahead of its time and is more a techno record than anything. There are earlier examples, and a wealth of stunning tracks in the early to mid 1980s from the genius minds of May, Atkins and Saunderson, but they might have been pipped at the post a few years earlier. A Number of Names' track 'Sharevari' is very much in the style of techno from 1981. It has many of the elements but also could as easily be regarded as electro and like so many of those tracks perhaps sits in the third space between electro and techno. For us the first real techno track goes to the Godfather of Techno Juan Atkins and his Model 500 guise. 1985 was the year that techno started to appear as a term on people's radars and with it a new label Metroplex began. Atkin's futurist label launched with his Model 500 project and a 12 inch called No UFO's. For us that is the true first techno record and one that still sounds fresh 31 years later.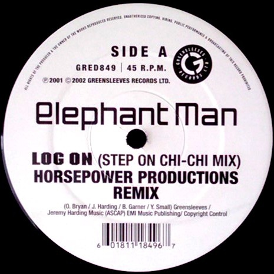 The first dubstep record
It is incredible to think that dubstep has been with us for well over a decade and still quite prominent after following the paths of similar scenes such as drum & bass and grime by enjoying mainstream success. Dubstep has since spawned offspring through the guise of brostep and post-dubstep but the scene has now fully matured and its influences can be heard far and wide. Dubstep did not appear from nowhere as there are obvious links back to the 2 step garage, grime and further back to the rave and reggae scenes, so deciding on that first definitive dubstep track is quite subjective. For one of the scene's originators Skream, he claims that Elephant Man's 'Log On (Step on Chi-Chi Mix) Horsepower Productions Remix is the first dubstep track from 2001. Often when researching these kind of questions it throws up interesting articles with a good example about US hip hop producer Timbaland who told one journalist he claimed that he had often been told on his visits to the UK that he had created dubstep. I don't think we can doubt Timbaland may have influenced some of the early creators, but in this case we will give the award to the Greensleeves release by Elephant Man but only because of the remix by Horsepower Productions who were part of the original dubstep crew.
The Verge has a great mix on their Soundcloud page for anyone wanting to explore some of the history of the pre dubstep scene.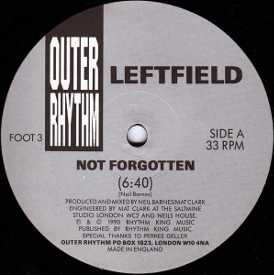 The first progressive house record
Progressive house is not only very hard to define but it is very hard to trace back as one person's definition of what a progressive house track sounds like will differ from another's. It is like defining obscenity, we can struggle to provide a real definition but we know what it is when we hear and see it. As with previous scenes the 'progressive' prefix was added as with rock and according to some sources disco, in particular Italo Disco. Progressive house began life in around 1991 and is still very much a popular strand of dance music almost a quarter of a century on. With feet in the trance and house camps it is a sound that can be varied but always uplifting and melodic, so therefore pretty hard to pick that first track. Added to that is the problem by various websites and music vendors in their own mislabeling of tracks, so if you see a progressive release today the chances are that it probably won't be in the truest sense. Progressive House's heyday was between 1992 and 1998, especially with Sasha and John Digweed's Northern Exposure being one of the pinnacle moments. Various lists and websites pick out Leftfield's ultra classic Not Forgotten as the first progressive house record. Given the sheer glut of UK house releases around that period it is hard to say which was the first. Leftfield were part of a scene that included the Deconstruction, Guerilla, Stress labels among others that all had very similar elements. One thing that favour's Not Forgotten is that it is not forgotten (excuse the pun). The track still stands up and could cause a stir on any self-respecting dancefloor, so for that we pick it as the first of many thousands.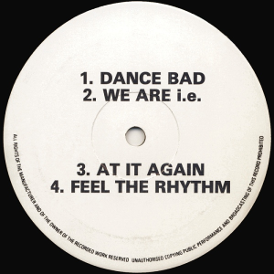 The first jungle record
There are moments in the evolution of dance music that you can feel blessed to have witnessed first hand. OK, I did not witness jungle and it's close cousin drum and bass at first hand but I was in a club in Sheffield when I first heard the term 'jungle techno' sometime around 1991-2. The whole crowd had not heard the term as the London MC shouted and raved about this new sound coming from down south. As far as I can recall it was hearing Top Buzz play at Occasions in Sheffield when they shouted excitedly over the microphone that they were going to play a new style of music. This new style was jungle techno, later shortened to jungle and in time devolved into drum and bass which took over on the popularity stakes leaving jungle as a more niche movement. Breakbeats had been an essential part of the rave scene and as with that other nocturnal scene northern soul a decade earlier the demand for faster and faster tracks took over. Releases on Shut up and Dance and Kickin' had genuine drum and bass elements as the sounds coming out of London split between house, hardcore and faster breakbeats. Both labels could claim to have released the first jungle record but for the purist the trail probably starts with Lennie De Ice's 'We are I.E.' The track may start like a post rave house tune but as it opens out into the full Amen Break and pure reggae bassline, you would be hard pushed to find a better defining record.
Find the next first with Trackhunter on Mac, iOS or Windows now
Got some thoughts on this post? Share them in the comments below