Trackhunter Features in Development: Stems and Dubseed.Com
Monday, April 11, 2016
by Keith Boynton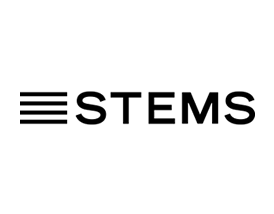 By Vicky Teinaki CC https://flic.kr/p/9guMDX
Native Instrument's Stems is a format I've got high hopes for and the music available in this format seems to be growing. So, I'm thrilled to be able to bring this format into Trackhunter for the next release. I've been wanting to do this for a while and recently when I was introduced by a friend to Robert from the excellent Dubseed.Com it seemed too great an opportunity to miss. This along with other improvements makes this release very exciting indeed...
What am I working on?
The two main areas for the next release are;
Stems support with Dubseed.com integration
Cleaner genre selection on the configuration wizard screen
I will be fixing bugs and doing general maintenance too and the known issues that will be resolved are:
All versions
Update track information on all devices via AutoSync when prices are re-checked
Clear the local AutoSync queue when AutoSync is switched off
Mac version
Fast Listen settings are not honoured after an import
iOS version
Add the Feedback feature
Stop the device sleeping when fetching the latest tracks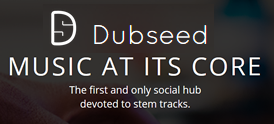 (C) Dubseed.com www.dubseed.com
How could it be good for you?
Stems support and the integration with Dubseed could be great news if you're wanting to keep up with Stems format music. Dubseed is a great source of stems and the first of it's kind dedicated solely to Stems! If you're not very familiar with the Stems format check it out here:
Native Instruments Stems
Cleaning up the genre selection in the configuration wizard is all about making it quicker and easier to choose the genres of music you want to keep up with. A lot of the sources Trackhunter supports names the same genre of music slightly differently so right now in the wizard you may see for instance "Drum & Bass", "Drum And Bass", "Drum and Bass" and "Drum + Bass" if you've chosen to get music from a lot of sources. Obviously these are all different ways of saying the same thing and a simple "Drum & Bass" to cover the lot would be far better. It's all about less clicking.
Where am I with it?
Adding Stems support and integrating with Dubseed is where most of the effort lies for this release. I'm discussing the technical details with Dubseed right now to make sure it's done in a way that works for everyone. There will be some small internal changes needed in order to be able to identify tracks as Stems or plain tracks. Hopefully the integration with the Dubseed store won't be more complicated than for the other stores Trackhunter supports but I'll discover that during the technical discussions.
Cleaning up the genre selection screen should be relatively straightforward and I envisage completing this while discussing the technical details with Dubseed.
The bug fixing and general maintenance also looks pretty straightforward with the most involved areas being the AutoSync and iOS parts.
How far away is it?
Focus is on this so I've started work on the cleaner genre selection and bug fixes, I'll do this at the same time as the technical discussions with Dubseed and depending on the results of those discussions I'd hope it's going to be generally available early to mid May 2016
In the meantime try Trackhunter on Mac, iOS or Windows right now
Got some thoughts on this post? Share them in the comments below