Trackhunter Features in Development: Spotify, Related Tracks and Wasabeat
Monday, August 1, 2016
by Keith Boynton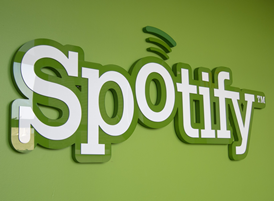 By Scott Beale CC https://flic.kr/p/b3Qz7Z
To support the forthcoming completely new interface for Trackhunter I'm adding a number of additional features to the next minor version of Trackhunter. Including, some form of Spotify integration, a way of getting related tracks to improve the digging experience and the addition of Wasabeat as a new source. The work that goes into the forthcoming new interface will totally transform Trackhunter making it much easier to use and less overwhelming for users who want to actively dig rather than just listen to everything of a particular genre. This release is intended to introduce some functional features that will be required for that new interface, a couple of minor enhancements and of course bug fixes...
What am I working on?
The four main areas for the next release are;
Spotify integration

The level of the Spotify integration is yet to be fully researched, I'd like to be able to add it as a source and also allow you to send your Trackhunter shortlist to a Spotify playlist which would make it easier for you to audition the previews "in the mix".

Related Tracks

The addition of a Related Tracks feature is intended to be fully utilised in the forthcoming new interface but it will be added in this release as a usable feature in some form. I'm not sure whether it will be based on the shortlist or a single track yet, maybe both. Either way it should allow you to dig around to find new music rather than just getting everything.

Wasabeat (www.wasabeat.com)

Wasabeat is a great source of music and also supplies Stems so having the option of finding music from there too makes sense for a lot of users and will open up the availability of more Stems for fans of that format.

In browser purchasing

In browser purchasing will allow you to purchase the music you find directly from the stores within your favourite web browser outside of Trackhunter. The intention is that Trackhunter will put all the music in your cart directly at the store leaving you to purchase it the way you normally do. You can already do this using the embedded browser in Trackhunter but I completely understand people are wary of entering sensitive account and credit card information and want to keep their data safe! Doing this separately in your favourite browser will alleviate that fear and also allow use of any existing password remembering tools. This release will include some core changes to support this feature but it won't be available yet and is something I'm hoping to get fully functional in the new interface.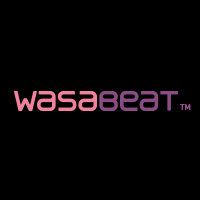 (C) Wasabeat https://wasabeat.com
As always I'll be fixing bugs and doing general maintenance too, the known issues that will be resolved are:
All versions
Stricter search results when searching by artist or title
Translation of special characters that are getting missed in the track and artist names
Facebook API upgrade
Mac version
Intermittent crashes on startup in OSX Lion
Windows version
Intermittent crash during update on Windows 8
Where am I with it?
The Spotify, Wasabeat and Related Tracks features are all at concept stage so I need to start research on all three of those areas before I'll know how much effort is involved and what is actually possible. I've done some research on the In Browser Purchasing and there is some more yet to do. The bugs and general maintenance all look pretty straightforward so I'm not expecting too much time and effort being required on those.
How far away is it?
My time will be split between working on this and the forthcoming new interface. Given I haven't yet researched the new areas I'm going to suggest a generally available version by the end of September 2016.
In the meantime try Trackhunter on Mac, iOS or Windows right now
Got some thoughts on this post? Share them in the comments below