Trackhunter Feature in Development: AutoSync
Monday, June 8, 2015
by Keith Boynton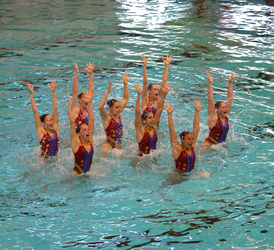 By CC Kevin Hamm https://flic.kr/p/g8Y8q
This is the start of a new series of short articles I'll publish every so often to keep you informed of what's going on behind the scenes with Trackhunter. Sometimes it may look like I'm taking a break but I assure you I'm usually working hard behind the scenes to bring something new and useful to the Trackhunter platform. So, when it makes sense I'm going to bring you up to date with what I'm working on at the moment and you can hopefully get just as excited as me with what's coming.
What am I working on?
Right now I'm working on a brand new feature I'm calling AutoSync. It will allow you to run multiple copies of Trackhunter all on different devices and automatically keep them synchronised. Playlists, Shortlists, Listening History and Music Source Settings will all be kept in sync whichever device you are using at the time.
How could it be good for you?
The way I want to be able to use Trackhunter is by building up my playlist at home or in the office/studio and then doing most of my listening while I'm out and about either on my iPhone or tablet. As I'm listening and shortlisting the tracks I like while travelling about I want everything to appear on Trackhunter back at home or in the office/studio which is where I do the actual buying and management of my new music. AutoSync will do that for me without me having to do anything.
I know a lot of people try to use Trackhunter at home and in the office/studio using the existing sync feature but that's more of a clunky import/export you have to do manually so this new feature will mean you can now do it with no fuss.
Combined with Trackhunter running on a mobile device this will create a highly productive way of finding new music.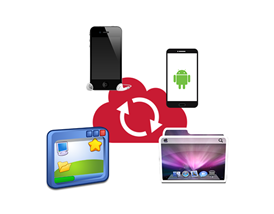 What is involved?
It's a pretty in depth development as there is a lot to think about, from how to identify you and your various copies of Trackhunter to passing sync messages back and forth in an efficient way that doesn't create too much stress on the Trackhunter service. Remember the desktop versions are free so there will be plenty of people just "trying it out" and I need to make sure the service stays stable. That said, I've tested it successfully running on 3 copies of Trackhunter for Windows and it's worked beautifully. I've finished testing on Windows for now and am in the process of rolling it into the Mac version.
How far away is it?
The Mac version should be ready next week and then providing testing goes well I'm hoping for a simultaneous Windows and Mac release towards the end of June 2015.
Got some thoughts on this post? Share them in the comments below