The Soundtrack to New Year's Eve
Wednesday, December 30, 2015
by Tat
So as another year comes to an end we thought it would be good to ask a few DJs and music producers what they regard as the perfect end of the year track. As millions of people across the globe go to parties, clubs and bars to see in 2016 we wondered what is the best track to see the new year in. Of course it's all very subjective, we all have our own personal tastes and it depends on where you'll be when that clock chimes midnight. Like any kind of lists or recommendations this is purely subjective and after all, just a bit of fun. It's likely anyone asked would change their choice if asked again the following day. Most people would have a multitude of tracks they would like to see in the new year, but we made sure we just pinned them down to just one.
Lex Loofah
One half of Solitaire Gee, John Gilpin AKA Lex Loofah, long time house producer gives us a slab of UK acid house at it's best.
A Guy Called Gerald - Voodoo Ray (Rham)
I think for me it would have to be A Guy Called Gerald and Voodoo Ray. For the simple fact of how it lights up everyone's face when you play it. It is my favourite house track and brings back memories of nights in the legendary Hacienda.
facebook.com/Lexloofah/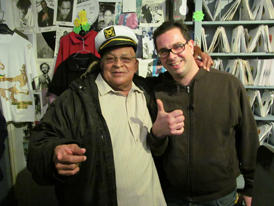 Stephen T
The font of knowledge on everything from soul to ska, from lover's rock to northern soul goes way way back for his party starter. Stephen presents every week on Therock926.com.
Jackie Edwards - May The Good Lord Bless And Keep You (Third World)
Puts a smile on my face. Tune says it all. Produced by my friend Striker Lee on his favourite singer, the legendary Jackie Edwards. I'm not a religious man but really feel the sentiment of this one fun tune for midnight, if not a bananas dancer!
mixcloud.com/StephenT/
Mr Black (Purple Radio)
The head honcho of the online balearic radio station Purple Radio brings some summery disco vibes that open out like a beautiful flower.
T-Connection - At Midnight (see what I did there). (T.K.Disco)
It's topical, packed full of energy and it's got a lovely long drum intro so you've plenty of time when the clock strikes 12 to pass on new year best wishes/snogs before the vocal drops and the serious business of getting the f... down.
purple-radio.co.uk/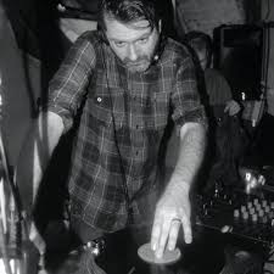 Frank Tope
Music journalist, Basement Jaxx cohort, Rooty co-founder and purveyor of fine house and disco music and Frank Tope gets heavy at midnight.
Azzido Da Bass - Doom's Night (Tino Maas Remix) (Club Tools)
The last time I played at midnight on New years I played the Big Ben midnight chimes into Timo Mass remix of Dooms Night from the drop... wob wob wob and so on... seemed to work ok. I would probably do the same again.
soundcloud.com/franktope
Solid State
House and techno producer Richard Hardcastle aka Solid State digs back to a house classic that's still strong to this very day.
Nightwriters - Let the Music Use You (Danica)
Nightwriters "Let the Music Use You" is (possibly) the single best house record of all time, although there are dozens of contenders. Perfect end of night, end of year, end of the century record. Play it right to the bitter end. Watch people climb the walls and freak out as it builds and builds. This song is about the power of music and is totally "from the heart". Frankie Knuckles RIP
discogs.com/artist/56006-Solid-State-2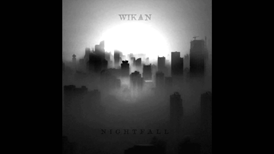 Wikan
Producer of drone, witch house, ambient, deep house and techno among other things looks to bring in 2016 with an epic bang.
AN-I - KIno (Dub) (Cititrax)
A slice of unhinged Japanese Techno that builds until it melts into a section like passing through an asteroid belt and out the other side at full thrust with parts hanging on for dear life. What better way of seeing in a new year than losing your mind and dignity to this.
wikan.bandcamp.com/
Pimpernel Jones (Herma Puma)
Purveyors of dope beats and rhymes Herma Puma's Pimpernel Jones goes populist to bring in the new year.
Mark Ronson Featuring Bruno Mars - Uptown Funk (Sony Music)
My audience tend to react to stuff they know rather than cool good new music, the result is that I'm constantly trying to sway them to cool music. So Uptown funk at midnight would then go into sugarhill, go-go and fun 80s pop hip hop and from there modern edits of groove into maybe disco. So this year i'm choosing uptown funk for midnight, its not cool, it's not clever but it definitely summed up my year in music; from there I can take it to somewhere a bit more cultured.
hermapuma.bandcamp.com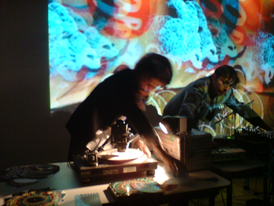 Dan Hayhurst (Sculpture)
One half of London-based audio-visual duo Sculpture goes old school and a tad cosmic with his choice.
Roy Orbison - In Dreams (Monument)
New Year's Eve like most spectacular festivities generally increases my feelings of alienation from other humans. As Orbo totally loses his shit, that anguished wail burning a hole through the fabric of reality, may we all transcend into nirvana abandon, translated by the howl fueling rock n roll and all dissolving communal bliss music. Fireworks in the sky outside. Roy's fantasy of lost perfection reminding us of the papery shifting of levels of reality and hallucination that made 2015 what it was(n't)
tapebox.co.uk/
Rich Pastrami
One half of the Sheffield crew North 'N' South who are renowned for putting on loads of great parties and hosting the likes of the Jungle Brothers digs out his New Year's Eve corker.
DJ Double G Featuring Anita - Special Request ( DFL)
The midnight tune for NYE. Crickey. Something I've generally shied away from and left to my fellow djs. When I've had to do it I've usually gone for something with a longish intro and a nice bit of bass! This year I'll drop DJ Double G when I'll be playing at The Tramshed on Chesterfield Road. If ya won't dance to uk garage you might as well do one! I especially like the soft female vocal in this track.
facebook.com/groups/340785529381505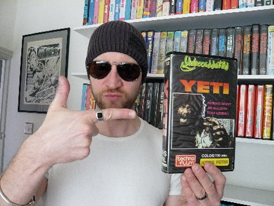 Lovely Jon
Cherrystones collaborator and don of the alternative video mash up brings the disco vibes to the midnight hour
War - Youngblood (United Artists Records)
This is strictly a warehouse jam, South London style (I'm not really an 'anthem' guy - I leave all that malarky to the Cream/Ministry crew). This cut is spell binding today as it has ever been (and boy it just don't date!). The 12" vinyl version practically soars into another stratosphere taking you on a stratospheric journey to the outer limits with a close 50 strong contingent all on the same Jimmy Hill's and feelin' it. Majestic doesn't even come close.
discogs.com/artist/1259033-Lovely-Jon
Keith Boynton
Long time DJ and fanatical music lover, the man who created the Trackhunter platform gives us his belter of all belters for New Year.
Ultraviolet – Kites
To me it's a one of a kind, has all the elements that I want in a track in just the right amounts and brings back so many special memories.
trackhunter.co.uk/Podcast
Tat
Well I could not curate a list like this without adding my own track to crossfade from one year to another. Like a few of DJs and producers on this list I'll go back into history and pick a tune that from the very first moment makes clear its intentions.
Orbital - Chime (Oh'Zone)
A killer techno and rave tune of epic proportions and given we are used to chimes bringing in the new year, I thought why not chose Orbital's iteration on this tradition.
mixcloud.com/tat
Wishing you a brilliant New Year's Eve, wherever you are and all the very best for 2016 from the Trackhunter Crew.
Got some thoughts on this post? Share them in the comments below