The A to Z of Bargain Rave Classics
Wednesday, October 5, 2016
by Tat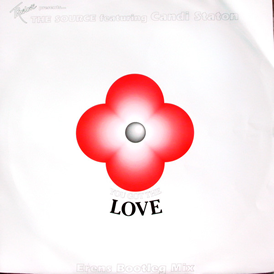 Over the summer I delivered four radio shows and podcasts that were themed around the classic rave tracks from the early 1990s. The total eight hours of broadcasts traversed the alphabetical landscape that was the anthem for the rave generation. Starting with the letter A to Z, it touched on what was for me the highlights of that golden period starting in the very early 1990s. Of course this is not a conclusive list and it is all very subjective, so hopefully you'll forgive me if your favourite tracks were not included.
Many of the tracks I played brought back incredible memories for old school ravers and reminded us how fresh and powerful some of these tracks were. It is very hard to compile such a list of the best tracks from that era, but these were certainly the cream of the crop and would still make many dancefloors and parties erupt today, 25 years on.
Given that the purpose of Trackhunter is to help you find the newest and hottest tracks for as cheap as possible, we thought it would be good to delve back into time and list a track from each letter of the alphabet that you can find for less than five pounds on the web. In fact, if done swiftly you could probably buy the whole 26 records listed below for less than £65 excluding postage. We found all of the records listed for sale on Discogs and looked at only records that were rated as VG+ and looked at sellers based in the United Kingdom, which means you may find them even cheaper if you look further afield. The prices were correct at the time or writing at the beginning of October. We were inspired by former Trackhunter interviewee Bill Brewster who earlier compiled a list of 100 "Killer Disco Songs for a Tenner of Less".
http://www.djhistory.com/blog/?p=1083
So let's begin our journey into rave classics for a fiver or less.
Art Science Technology - AST (Debut - DEBTX 3100)
Brian Dougan and Garry Cobain's dance-indie crossover pre their excursions with Future Sound of London, among other names. A powerful and lively piece of dancefloor action.
£1.50
https://www.youtube.com/watch?v=6NxiNtwTncs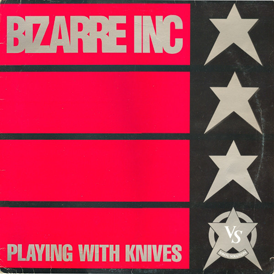 Bizarre Inc - Playing with Knives (Vinyl Solution - STORM 25)
Featuring the classic Quadrant Mix, this track takes the roof off and is still euphoric as it ever was and released on the very underated London based Vinyl Solution label back in 1991.
£4.50
https://www.youtube.com/watch?v=dBFXPRWjlF0
Cyclone - A Place Called Bliss (Network - NWKT 14)
Clyclone's track was a deep excursion that took in the best of rave and house music and made for a superb track that was a particular favourite at Amnesia in Coventry.
£1.00
https://www.youtube.com/watch?v=Aoz0DXwwRs0
D-Magnify - Manifestation (Tam Tam - TTT 037)
Full on rave, breakbeat intensity by the single release by D-Magnify which is up there with any of the Belgium's techno-rave output of the time.
£1.50
https://www.youtube.com/watch?v=g8W-yjJOAYU
Eon - Spice (Vinyl Solution - STORM 22)
Within three releases of the same label as Bizarre Inc but a million miles in terms of effect, Eon set the bar very hard with this heavy release. Sampling David Lynch's film Dune it is still an epic track today.
£1.50
https://www.youtube.com/watch?v=__LHCRGjDl4
Fantasy - Fantasy UFO (XL - XLT 15)
Rumbling sub bass and ragga lyrics from the E-Zee Posse's MC Kinky, this is the rave track epitomised.
£1.00
https://www.youtube.com/watch?v=S42yHJu8618
Greed - Gonna Let you go (Dance Zone Records - D-Zone 001)
Up there with the best piano bangers of its time, taking samples from Barbara Roy from the disco classic Touch and Go, both tracks worth tracking down.
£0.60
https://www.youtube.com/watch?v=phVjm4pYoAE
Hibrid - Hypnotizin (Megablast - MEGAS01)
One of those classics that you may not recognise by name but if you know old school tracks you will know and love this. Breakbeats, bass and lots epic moments to shake the dancefloor.
£4.00
https://www.youtube.com/watch?v=isALYSYvEXU
Isotonik - Different Strokes (Ffrredom - TABX 101)
Released on the sister label to FFRR this gem has all the classic ingredients for the perfect rave generation track, breaks, squeals, breakdowns, sublime bass and high octane keys.
£5.00
https://www.youtube.com/watch?v=m4-8BsQxLZI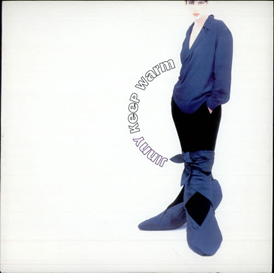 Jinny - Keep Warm (Virgin - VST 1356)
Inspired by the Keep Warm track of the same name by Voices in the Dark on Next Plateau, produced four years earlier. One of the biggest piano tracks of the time and still capable of putting a smile on your face.
£2.00
https://www.youtube.com/watch?v=_hCg-LuACqg
Kicksquad - Sound Clash (Champion Sound) (Kickin Records - KICK 2)
From one of the scene's big hitting labels, Kicksquad served up a fierce track that was brooding and heavy and still packs a punch.
£2.00
https://www.youtube.com/watch?v=UocAW_HNzTY
LFO - We are Back (Warp - WAP 14)
Did not have the impact of their debut signature tune but "We are Back" is no less important or incredible a tune. Full on northern bleep business and a steal at current market prices.
£3.00
https://www.youtube.com/watch?v=YeAL7H1X0KA
M.I.C - OOBE 1 (Planet Pacific - PPACT2)
Another one of those tracks from back in the day that you might not know the title but you'll know the track. Relentless and raw to the core.
£2.00
https://www.youtube.com/watch?v=kZt0ccy_UUk
Nomad Featuring MC Mikey D - (I Wanna Give You) Devotion (Rumour Records RUMAT 75).
A true anthem which has a bit of everything and an incredible amount of different versions and releases, but you will find one very cheap if you look.
£1.00
https://www.youtube.com/watch?v=GAZzZ4gbyug
Outlander - The Vamp (Revamped) (R&S RS 97113 X)
The reason I included the "Revamped" version is that it is much cheaper than the standard version but still includes the classic original track. A real stomper of a tune, techno beats and bleeps before that earth shattering keyboard breakdown.
£2.00
https://www.youtube.com/watch?v=jP9HyJ2c6_E
The Prodigy - Everybody in the Place (XL XLT 26)
Full on Liam Howlett and company with a track from their extensive old school catalogue. A bit cheaper than such as Out of Space and What Evil Lurks, but still worth adding to your collection.
£2.00
https://www.youtube.com/watch?v=WY87o9IZXWg
Quartz - Meltdown (ITM Music ITM 101)
One of those tracks for the sunrise, steady, methodical and maturely produced, up there with much of the US house of the time.
£2.50
https://www.youtube.com/watch?v=yZusi8eUExA
The Ragga Twins - Illegal Gunshot/Spliffhead (Shut up and Dance SUAD 7)
Seriously early breakbeat ragga from the unique pairing of brothers Trevor and David Destouche. Spliffhead has everything from sublime acid to relentless breakbeats whilst presenting a happy vibe.
£2.00
https://www.youtube.com/watch?v=_LNOMxqJUn0
The Source Featuring Candi Staton - You got the Love (Truelove Electronic Communications TLOVE 1)
Actually it is Truelove Presents The Source, but most of us think of it as "The Source". A rave generation cover of Candi Staton's classic, which of course was then picked up and dusted down some years later by Florence and The Machine.
£2.00
https://www.youtube.com/watch?v=6p3PoymGSEs
Toxic Two - Rave Generator (PWL International PWLT 223)
Picked up from Dancefloor Records by Pete Waterman's label, Rave Generator is a heavy slab of trance techno produced by Ray Love and Damon Wild, with the former still making techno.
£1.50
https://www.youtube.com/watch?v=GyJRx29lt44
Urban Shakedown Featuring Mickey Finn - Some Justice (Urban Shakedown MCG-001)
One of the truly seminal tracks of the rave generation, truly powerful and well produced. The track was pressed in various formats and releases but the classic is still quite affordable.
£5.00
https://www.youtube.com/watch?v=L36m5sobhOE
Frank De Wulf - The B Sides Volume Three (Music Man Records MMI 9008)
Another true classic is tucked away in De Wulf's third B Side compilation with the seminal "The Tape". Stuttering, extended beginnings take you into a classic break and horn stab that just builds and builds.
£5.00
https://www.youtube.com/watch?v=GdruKZqG7vI
Vice - Survival Instinct (Outer Rhythm FOOT 17)
Really heavy techno piano business from Detroit served on the UK Outer Rhythm label back in 1991. Mindmelt is the standout track and still pretty fierce 25 years on and very cheap.
£1.00
https://www.youtube.com/watch?v=vL5wjz6POZ0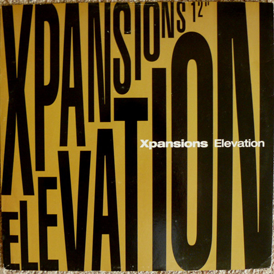 Xpansions - Elevation (Optimism 613 683 - Aristra 613 683)
A huge commercial success and rightly so as this track had no faults whatsoever when it came to the rave scene. Uplifting vocals and equally anthemic strings make this one of the old school elite and most loved tracks from back in the day.
£2.50
https://www.youtube.com/watch?v=f-ywo5WUNyU
YBU Featuring Anneli Marian Drecker - Keep it Up! (SSR Records - 12 SSR 103)
Despite the slowness of this track it is undoubtedly heavy in the dance floor stakes. The Chillin' Remake gives us rumbling basslines that make way for alluring vocals by Drecker and with it possibly one of the most underrated tracks of the early rave scene in 1990.
£0.50
https://www.youtube.com/watch?v=1gonx96fxog
Zero B - The E.P. (Ignition IGN 001)
Lock up (Monolith Mix) remains the killer track on this four track ep which sits in the hardcore, breakbeat camp but with a real nod to the higher, happier ends of the scene. Module is a heavier dark affair and another reason why to track down a cheap copy of this gem.
£5.00
https://www.youtube.com/watch?v=HaZth6fz9jQ
Hopefully you'll get into Discogs before it is too late and have a look at these hidden and not so hidden gems. The rave scene has a huge back catalogue to dip into but whilst many of the classics will now cost several times their original price, there are still incredible tracks out there for a fraction of that price.
Discover future digital dance music classics with Trackhunter
Got some thoughts on this post? Share them in the comments below