Soundcloud - How I found great music
Wednesday, May 17, 2017
by Tat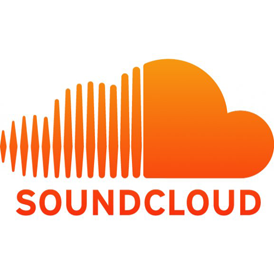 In recent months Trackhunter has expanded its ability to explore established online music marketplaces to venture into the vibrant cottage industries of Bandcamp and more recently Soundcloud. The huge online music hosting website has been the place to go for DJs and producers wanting to get their music out there and promote early exposure for their upcoming music.
The rise of Soundcloud
It is almost ten years since Soundcloud was taken from concept to platform in Stockholm and has since moved its headquarters to Berlin and gone from strength to strength over that decade. As with many technology start ups it was created through self interest by the founders as a way for them to share and distribute their tracks. The likes of popular music hosting sites MySpace and Soundclick were already in existence but Soundcloud went for a cleaner, more functional, accessible look. It did not take long for founders Alexander Ljung and Eric Wahlforss to make headway into MySpace's area of dominance and before long Soundcloud had become the leader in sharing music direct from the artist's' studio. It took about 18 months for Soundcloud to attract one million users, it took them less than that to reach five million and by May 2012 they had tripled that figure to 15 million. In the last couple of years it has gained the interest of the likes or Twitter and Spotify who have considered buying the platform as user numbers went beyond 40 million and unique monthly listeners around 175 million. Controversy has never been far away from Soundcloud as they work with major labels to ensure that copyright material is removed from the site due to the ability for users to make their uploads downloadable. Of course Soundcloud has not always been about producers uploading their latest track, remix or re-edit. It is also about DJ mixes, spoken word, podcasts among other formats. The DJ mix has been another issue of contention, as unlike Mixcloud who make their mixes only streamable, Soundcloud mixes can be downloaded which is an area of contention due to the lack of publishing licences. All of these problems are not exclusive to Soundcloud as the likes of Facebook are now finding with Facebook Live and the ability for users to upload videos that contain copyright infringed material. Whilst Bandcamp has grown in popularity as the prime place for producers and labels to self-release their own productions. To some extent we have gone full circle from MySpace who like so many other post Web 2.0 hosting platforms rested on their laurels rather than adapt to the changing environment. MySpace is still going and was relaunched last year and it will be interesting to see how it competes with the likes of Bandcamp and Soundcloud.
Navigating Soundcloud
I looked at what Soundcloud had to offer going back over the previous month's uploads and there are a few issues you will come across unlike the other platforms that Trackhunter currently trawls. Firstly, Soundcloud does not have a marketplace as such, you can buy tracks from various sources but it remains mostly as an aggregator and host for releases. Despite raising a lot of capital and support through marketing it could be problematic in the future as more producers move to Bandcamp. Bandcamp hosts all of its own music and has its own single marketplace - everything remains in house and has been packaged to make it easy to explore artist and labels.
Another issue with Soundcloud and discovering music is that artists tag their own tracks and that does not always mean they tag them to conform with universal standards. A producer may tag a track as 'techno' when most listeners would agree that it is actually 'deep house'. That is not a huge problem as many Trackhunter users are likely to look for similar genres. The issue is when they use non genre terms such as 'dope' or 'demo'. They may also use some of the newer genres such as 'trap' 'chillwave' and 'juke'. As time goes on and Trackhunter learns what Soundcloud uses as tags these will be added to the database for better trawling.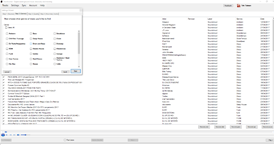 Then there is the lesser issue of podcasts, spoken word and DJ mixes but with the 'Fast listen' function on Trackhunter that is very much negated. Even a two hour DJ mix will take just 20 or so seconds to scan by, so you do not have to worry about your digging experience to be bogged down with podcasts and mixes. Nevertheless, you are able to go through a few hundred tracks with ease and in no time whilst getting on with other things. I found about 10 tracks that I really liked with a couple of them fresh versions of old classics. There is also the bonus that many of the tracks on Soundcloud are free so appeal to any DJs and music fans who have a very limited budget.
At present Trackhunter uses the genres listed below and in time more will be added to the database. As with anything to do with Trackhunter we really appreciate any feedback and suggestions to please get in touch via social media, our feedback form within the app or via our support page
Here are the Soundcloud genres currently used by Trackhunter
Ambient
Bass
Breakbeat
Chill Out/Lounge
Deep House
Disco
DJ Tools/Acapellas
Drum and Bass
Dubstep
EDM
Electro House
Electronica
Funk
Gabba
Garage
Goa Trance
Hard House
Hardcore/Hard Techno
Hip Hop
House
Indie
Jazz
Leftfield
Pop
Progressive
Reggae/Dub
Rock
Soul
Tech House
Techno
Trance
So as you can see there are quite a lot of bases covered there but even more to add in time. I was able to retrieve about 150 tracks using my selection of genres from the previous month. That is not a lot compared to such as Juno or Boomkat, but as I've already said, the actually listening took very little time and I did find free tracks that to a large extent were not available elsewhere. Here is just a few of the best tracks I discovered. The full podcast can be heard here.
Trackhunter Dj Mix Podcast #57
Opus III – Fine Day (Phat Kidz Remix)
The euphoric pop rave classic of the 1990s gets a rasping electro makeover by the Phat Kidz. Superbly done and very sharp with a full free download, the Phat Kidz breathes new life into a track that had been consigned to the basement archive of rave. Well worth tracking down and adding to your collection.
DJ Plant Texture aka The The Bongo Man - Escape from Raccoon City (Breaks Mix)
The award for craziest track and artist name for this podcast goes to the above. Produced by Dona, who is based in Italy, manages to merge the atmospheric textures of electronica with full on breakbeat mayhem to make a superb track. Interspersed with dramatic film dialogue it is hard not to like this adventurous track that reaches back to the heady rave days and back into 2017 with a bang.
Patrick Wavy - #Vibez
Patrick Wavy drops a superfluous four track 'free' ep of pure hip hop that has not had a lot of listens on Soundcloud. It is a real shame as this is good stuff, all four tracks are strong, well produced and deserving much love and attention. Kicks off the strong '17 Intro before going into the reflective Wishes. OTW gets onto the jazz funk tip before finishing off with another personal moment with New Years.
Giovanni Molinaro - The Institute of Thought (Mobile Soul System Remix)
Released on the Acht imprint "The Institute of Thought " 'it is two soundtracks for people living in the modern club world of cities like Berlin, London or Barcelona'. Deep, brooding house techno that would fit very nicely into a late night set in amongst the very best that Chicago and Berlin have to offer. It was originally released in 2016 but has now appeared on Soundcloud for anyone wishing to grab a copy.
Discover great digital music from Soundcloud and more with Trackhunter now
Got some thoughts on this post? Share them in the comments below