Best dance tracks for 2017
Wednesday, December 27, 2017
by Tat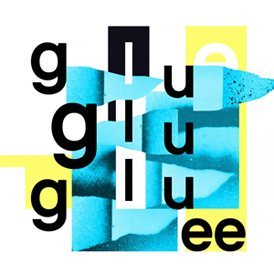 To finish the year in style we decided to look at what some of the tastemakers, distributors and music journalists had picked for their top tracks of the year. We settled on eight exceptional tracks that prove dance music is well and truly alive going into 2018. All of the tracks including a bonus one chosen by myself to round off with nine of this year's best. The future classic tracks have been captured in a one hour podcast which you can hear on the podcast page here.
Bicep – Glue (Ninja Tune)
A highly productive year for the Northern Irish duo of Andrew Ferguson and Matthew McBriar that was topped off with a debut long player for Ninja Tune and this particular gem of a track. Glue made it into Fact's Top 20 for the year and is a truly beautiful sparse breakbeat session that is up there with Papua New Guinea as a release of the highest quality. This is a timeless classic and if anything a sign of even better things to come from the Feel My Bicep guys.
beatport.com/track/glue-original-mix/9597224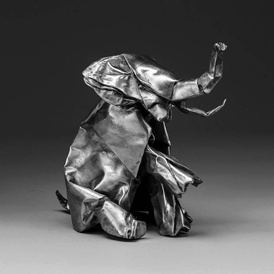 Jlin – Nyakinyua Rise (Planet Mu)
The American producer's second album received a wealth of accolades for his abstract outing Black Origami in which the above track appears. It made such good impressions that out of all the charts that featured this, Bleep made it their top of the tops for 2018. Driven by percussive beats rather than the main kicks and stabs, this is an audio journey that twists and turns taking on board a wealth of ethnic sounds and samples. The album will be like nothing you have heard this year, hence its rightful place at the top of the pile.
jlin.bandcamp.com/album/black-origami
Camelphat & Elderbrook – Cola (Defected Records)
One of dance music's biggest and longest established labels put out one of the biggest dance floor anthems of 2017. A bubbling workout that does not give up as vocals make way for haunting strings and deep baselines topped off with vocals by Elderbrook revolving around that famous sugary drink. The release received high praise when it was awarded track of the season at the 2017 DJ Awards and was also nominated for the Grammy Award for Best Dance Recording. No doubt more awards will follow in 2018 as the duo are definitely ones to watch next year.
juno.co.uk/products/camelphat-elderbrook-cola/670164-01/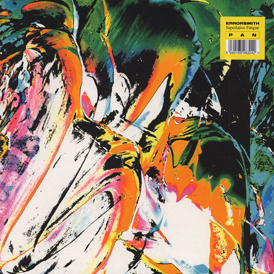 Errorsmith - I'm Interesting, Cheerful & Sociable (Pan)
Errorsmith were only just pipped for the number one spot in the 2017 Boomkat charts by someone on their own Boomkat Editions. Granted, Kara-Lis Coverdale's 'Grafts' is one heck of a fine release, but we thought we would pick the second place runner up. This is taken from Superlative Fatigue and Errorsmith produced a fine double album of quality house and techno and our stand out track was I'm Interesting, Cheerful & Sociable. This a track that builds, screams and kicks like a mule, one that will continue to rock dance floors for some time.
boomkat.com/products/superlative-fatigue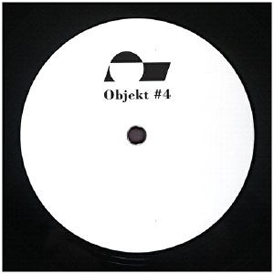 Objekt - Theme from Q (Objekt)
Another track leaning back to old school rave breaks with the addition of a kick drum is the fourth in the series of Objekt eps. This track was so good that Mixmag picked it out as their numero uno track for 2017. With old school house chords and chops, this was always destined to be a classic. TJ Hertz who is behind it has been quiet on the release front since 2014 but this is a welcome return.
objekt.bandcamp.com/album/objekt-4
Gerd Janson & Shan – Surrender (ReGraded)
Truly euphoric disco from the German duo with the fourth release from the Regraded label. A total stunner of a track that would be the highlight of many Christmas party and that breaks down into a superb workout of epic proportions. This was good enough to top Dj Mag's Top 50 tracks for the year and quite rightly so.
www.beatport.com/release/surrender/2037065
Osunlade Pastaboys – Deep Musique (Rampa Remix) (Rebirth)
Minimal vocals proclaiming that 'deep is what it's all about', or at least that's what we think Osunlade is saying. Coming together with the trio Pastaboys, this throbbing builder will leave the dance floor in a hot sweat for the rest of the night. This was deemed so fine that that Resident Advisor liked this track above any other.
beatport.com/track/deep-musique-rampa-remix/9125004
Equinoxx Colón Man (DDS)
Crossing several music boundaries between dancehall, electronica, juke and dub, Equinoxx follow up their 2016 debut album with a release so strong that Resident Advisor selected it as one of their top 20 albums for 2017. Released on the DDS label, this would fit in nicely after a listening session with the aforementioned Jlin release.
boomkat.com/products/colon-man
Charlotte Gainsbourg – Deadly Valentine (Because Music)
Serge Gianbsbourg and Jane Birkin were always going to have a talented daughter and this track is one of the finest epic slow disco excursions ever produced. With a superb video to accompany it, this just exudes class and is something her father would be very proud of. An infectious, beautiful earworm if ever there was one, so I will throw this in as one of the best of the best for 2017.
rodvms.bandcamp.com/track/charlotte-gainsbourg-deadly-valentine
Get future classics with Trackhunter
Got some thoughts on this post? Share them in the comments below