2019 Record Store Day must have releases
Wednesday, April 10, 2019
by Tat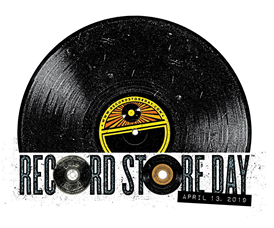 This year's Record Store Day is just around the corner and if you are wondering what the best dance and electronic releases are don't worry as we've got it covered. Love or hate Record Store Day, there is no arguing that it has created a yearly buzz about record shops and helped inject funds into many independent stores who struggle to get by for much of the year. Despite their dwindling numbers in recent years, record shops are having somewhat of a revival and are still essential to the local music scenes. They are often run by helpful staff with a wealth of knowledge and a community in the background, they are no less important than the nightclubs and live venues. Things have also moved on from the moody days of the 1990s where many of the shops were staffed by unhelpful, snobby DJs who would look down their noses as you asked for the name of the track currently on the shop turntable. More recently several record shops have expanded into hosting live gigs, DJ sets and record signing events. They have had to adapt in the age of digital so if you do have a local record shop then please think about popping in and seeing what they have in stock. Often you can pick up records cheaper in store than online and if the staff are helpful and friendly they'll no doubt point you to other great music. Record shops are not just there for Record Store Day. So if you are prepared to get up early on Saturday morning and head down to your nearest shop with a coffee in hand, here are our magnificent seven picks for 2019.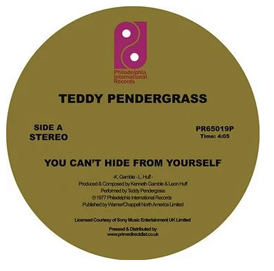 Teddy Pendergrass - You can't hide from yourself/The more I get, the more I want (Philadelphia International Records)
Disco is having one heck of a prolonged revival with a plethora of great new music and re-edits and rightly so. Many fans of Teddy Pendergrass' 'You can't hide from yourself' will have been introduced to the 1977 classic by the house anthem by DJ Sneak and 'You can't hide from your bud'. The track is truly epic and will stand the test of time and an enhanced remaster and recut will bring this floor filler to a 12 inch release for the first official time.
recordstoreday.co.uk/releases/rsd-2019/teddy-pendergrass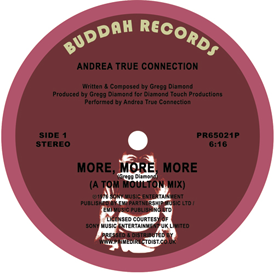 Andrea True Connection - More, More, More (Buddah Records)
Another disco re-release and an infectious piece of music that I already own on 7 and 12 inch and recommend you do too. Produced by Gregg Diamond the song receives the Tom Moulton touch and still sounds unique 43 years on from its first appearance. The song was a massive hit in the UK and US which considering the time was quite a feat given the hot and saucy lyrics from the porn actress come disco diva. How do you like it? On 12 inch please.
recordstoreday.co.uk/releases/rsd-2019/andrea-true-connection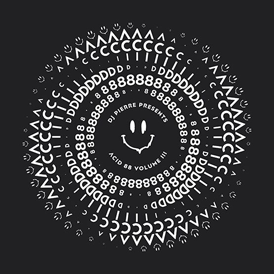 DJ Pierre - Presents ACID 88 volume 3 - Various Artists (Afro Acid)
Following up on last year's volume 2 of the ACID88 project, DJ Pierre pulls together some pretty iconic names in house and electronic music for a double album of 12 acid tracks. This edition you can expect works from Mark Archer, A guy called Gerald, K Alexi, Lauren Flax, Hiroko Yamamura and many more. The first two releases have been excellent so you can expect the very best acieed that money can buy.
recordstoreday.co.uk/releases/rsd-2019/dj-pierre-presents-various-artists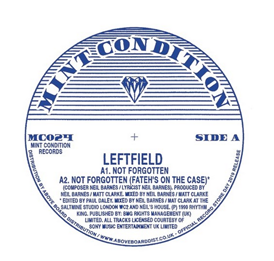 Leftfield - Not Forgotten (Mint Condition)
One of the most iconic UK house tracks of all time and regarded as the vanguard of progressive house has been remastered by Curve Pusher from the original DAT. So if you are a fan of the original and actually own a copy then you might want to treat yourself to a shinier, sharper sounding version that would still rock any dance floor in 2019.
recordstoreday.co.uk/releases/rsd-2019/leftfield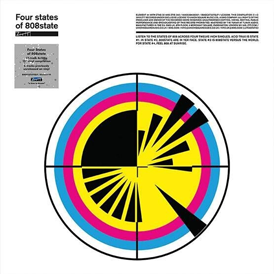 808 State - Four States of 808 (ZTT)
We interviewed 808 State legend Graham Massey for the Trackhunter Blog a couple of months ago and it's pleasing to see them release a four record box set that includes no less than 27 tracks. In among the many cuts are rare and previously unreleased mixes, hidden tracks and brand new artwork with liner notes. Released on the iconic ZTT Records, the collection is limited to just 500 copies worldwide. The complete set has also been remastered from the original master tapes, so well worth owning if you are a fan of the Manchester techno legends.
recordstoreday.co.uk/releases/rsd-2019/808-state
A Man Called Adam - Fanarama Remixes (Other Record Limited)
Balearic and house music veterans A Man Called Adam follow up their excellent long player - of the same title - from earlier this year with a limited edition 12 inch. With tracks from the double album reworked by Prins Thomas and Carrot Green who takes Ou Pas and turns it into an dubbed out acid house workout. Sally Rodgers and Steve Jones rework the title track and deliver a blissed out, beautiful piece of melodic house.
recordstoreday.co.uk/releases/rsd-2019/a-man-called-adam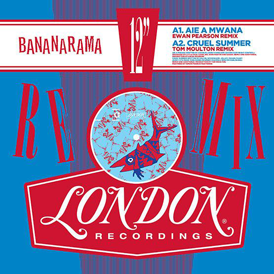 Bananarama - Bananarama Remixed: Volume 1 (London Stream recordings)
It has to be said that this is one of RSD19 most intriguing releases and with no audio at the time of writing, potentially one of the best. Bananarama mastered the art of the pop dance hit and with a supporting trio of Ewan Pearson, Zeo Zero and Tom Moulton on the remix duties they will no doubt return to the UK's dance floors once again this summer. Aie A Mwana, Cruel Summer and Venus all get a new lease of life on this London pressing.
recordstoreday.co.uk/releases/rsd-2019/bananarama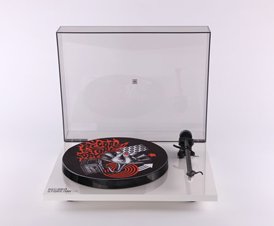 Bonus - RSD Turntable
This year the international event has expanded beyond special edition and reissues of vinyl as there is also a limited edition Record Store Day turntable designed and produced by Rega for UK buyers only.
recordstoreday.co.uk/news/posts/2019/record-store-day-2019-turntable-announced
Dig out more quality music first with Trackhunter
Got some thoughts on this post? Share them in the comments below