Whatever happened to.. dance music's forgotten sounds - Part two, Four on the floor
Wednesday, October 4, 2017
by Tat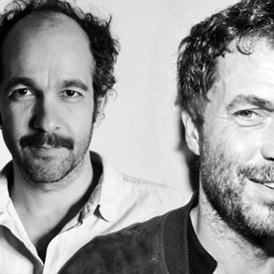 Four on the floor covers a myriad of different scenes but invariably we think of house music at the very core. The infectious drum pattern that is in sync with our own heart beat has been with us since ancient man first danced around his tribal fire. For those uncultured or closed to dance music, they would be shocked to find that it has spiralled off into dozens of directions and not all have them have stuck. Some burned very brightly and quite loudly whilst we are at it, whilst others have died a slow death with occasional visitations from the dance music vaults. No scene or sound can truly be considered dead in the world of the revival, those listed below may just be sleeping well underground.
French House
Of course the French still make House Music and did before the advent of French House but for some reason it became a thing in the 1990s and early 2000s. There was something different about French House, it had a sublime funk to it and was positively classy. There was an emphasis for smooth production techniques that focused less on the beats but more on the shape shifting sounds that were heavily filtered. They were also not afraid to lower the tempo with tracks slipping down to a pedestrian 110 BPM, whilst it retained a close affinity with the sounds of trip hop and lounge. The scene brought about the careers of Cassius, Super Discount, Motorbass, and Etienne de Crecy who all had considerable success. French House had been coined as early as 1987 by the photographer Jean-Claude Lagrèze, but it would take almost a decade before the world really found out what France had to offer with their own take on the scene. It was really worth the wait and many of the tracks still stand up today.
Go check out - Motorbass - Neptune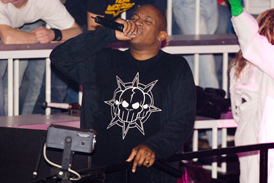 Gabba House
Throughout the 1990s house music and rave was getting progressively darker and harder and no better evidence of this escalation could be found in The Netherlands. As the tracks got harder and faster, very much to match the type of drugs that were popularised at the time, Gabba House took the game to a whole new level. Anything about 130 bpm for a four on the floor track seemed too much but by around 1992 that was too slow for some as tracks tipped over the 150 bpm mark. Before long it was pushing up to 180 bpm and on occasion, much faster. Amsterdam and Rotterdam reaction to the smoother house scene was akin to Punk's alternative to Progressive Rock, people were tired of the self indulgence and what they saw as arrogance. The tracks were hard, fast and very angry with groups of pasty bare chested young men throwing themselves into the dancefloors reminiscent of Punk's glory days. As with any scene that goes at such a rapid pace it was only a matter of time before it waned and became a multitude of other forceful scenes such as hardstyle.
Go check out - Rotterdam Terror Corps - I Will Never Surrender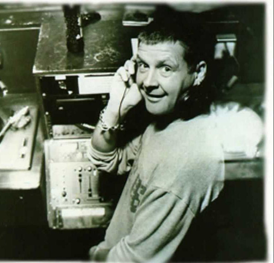 Hard House
Hard House or as it was known in its title as UK Hard House as it was very much a UK scene. Again despatches announcing the demise of hard house are a little premature but as a scene it has very much fallen off the dance music radar. Life began for hard house in the 1990s and had a very passionate if not intense following as the title describes quite aptly that this was pretty hard music. Usually sitting around the 150 bpm marker it was epitomised with throbbing beats, basslines and very little room for a breather. Sirens, airhorns, hoovers and stabs all added to the energy, whilst very much a niche movement, the music was very commercially sounding. Leading DJs of the scene Tony De Vit, Lisa Lashes and Fergie were all very active in all spectrums of the scene from production to hosting club nights and went onto notable commercial success. Like the most of intense scenes they burn brightly for a while but struggle to maintain that power.
Go and check out - Anne Savage - Vital Hard House Mix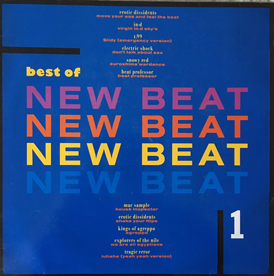 New Beat
New Beat's close affiliation with industrial music means it has never truly gone away, in fact New Beat was being made before the actual genre existed. It was another localised scene set around the clubs and bars or Belgium that made it over the border but never received the acclaim it had back home. It wasn't helped that it appeared at the same time as Acid House was really starting to take hold in 1987 and your electronic sounds would have to be good to match what was being exported from Chicago. New Beat was not unlike Acid House in that it brought a darker, harder edge to dance music which until then was still figuring out what to do following Disco's slow demise into vanilla pop music. Within New Beat there were elements of Synth Pop, Hi NRG, Industrial and Post Punk, whilst many of the releases were reflective of similar artists operating in the UK who were beginning to master drum machines and samplers for the first time.
Go and check out - Best New Beat 1988-1994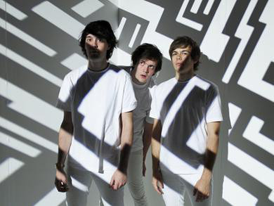 New Rave
It was only a matter of time before Rave returned to the scene except this time it was not a modern mirror image of the sound but one that dragged it over into the indie camp for a brief stay. The main protagonists were Klaxons, New Young Pony Club, Hadouken! and Shitdisco among a few others who embraced glow sticks, neon colours and revived the term 'rave' once again. The fresh faced leaders of the scene were influenced by the pollination of dance music and the indie bands such as The Happy Mondays, Stone Roses, Northside and Inspiral Carpets. The tracks were typically guitar based but had a rave ethos with psychedelic flashing lights, fast beats and electronic undertones, but interestingly did not sound like rave. At times it was not too dissimilar to punk disco, but from the moment it was badged as 'New Rave' it was doomed to fail. A few front pages of the NME increased the self perpetuated hype but it wouldn't last for long with leading lights Klaxons falling off the radar in 2010 only to return four years later after the rave had moved on.
Go check out - Hadouken! - Mic Check
Discover forgotten digital dance music with Trackhunter
Got some thoughts on this post? Share them in the comments below