The deluge of dance music - Finding the best new sounds
Wednesday, August 1, 2018
by Tat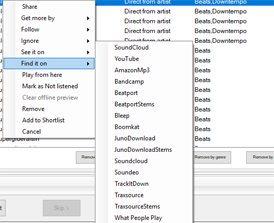 I'm sure you will have heard the saying 'You can never have too much of a good thing'. For any DJ or music fan that might be true as we try to seek out fresh, exciting music. Yet the reality is, that like so many things in this modern world, we have way too much choice. Too much choice in the supermarket shelves, too many box sets to watch on Netflix, too many new music releases to sift through. This can lead to something called decision fatigue and the sheer glut of new music releases coming out every week is just part of that. Thankfully if you want to book a holiday you have meta search engines like Booking.com, if you want to get the best insurance you can employ Confused.com and if you want to listen to all of this week's releases on Juno, Bleep or Bandcamp (among others) in one place and get the best prices you can use Trackhunter.
Everyone can make music now
Making music no longer requires a professional studio as anyone can produce 808-imitation sounds on their laptop in the comfort of their own bedroom. All you need is a good pair of studio monitors and a controller and you can start making your own deep house tracks in no time. In fact scrub that, you don't even need the speakers and the controler and you can go as far as ditching the laptop, just make them on your phone. There lies the rub, in that making dance and electronic music has become so exceptionally easy, anyone on the planet can make sounds for the dancefloor and home. As more music is exponentially made, the bar rises for genuine quality outputs and that means much more mediocre or poor tracks. The upside is that anyone, anywhere can make their own music without a studio. So whether you are in Montreal or Mongolia you can be the next Jeff Mills or Todd Terje. This is of course a good thing, we are increasingly exposed to interesting music flavours from places we could never thought of dance music hubs. It means we get even more good music, but it also means we get even more chaff among the wheat. Poor imitations of past classics, badly produced tracks or just poor club tools and uninventive, lacking imagination electronic music in general. There are two real problems converging here, firstly a lot of dance music, from tech house to minimal techno is pretty unadventurous and sub standard. Dance music is body music first and foremost, so can be quite formulaic, but it can also be edgy, pushing the boundaries and off kilter, the latter requires a degree of risk and sadly an awful lot dance music is just too predictable and substandard. Secondly, dance music, like other genres had its own form of quality control - that being vinyl. Of course that does not mean everything released on vinyl was high quality, even going through disco, to hip hop to rave, there was an awful lot of poor quality tracks pressed onto vinyl, especially in their boom years. Yet it was much easier to see the 'wood from the trees' as pressing to vinyl cost a lot of money, so anyone owning a record label had some faith there was an audience willing to buy the music.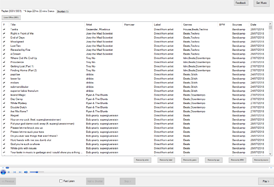 Dance music democracy
Fast forward to 2018 and anyone can build a website, make music and publish it on a multitude of platforms for free. The problem of tracking down good new music and not wasting time on average tracks is getting worse, especially if you like more than genre. Of course there are DJs and music collectors who do focus on one genre - say dubstep for example. It is fairly easy to stay up to date with your favourite artists and releases by just following a few websites and marketplaces. For multiple genres it gets more problematic as you need some kind of meta search system.Take for example house, tech house, deep house, minimal techno. Techno, dub techno, acid house - these are quite different, yet they appeal to a large collective of dance music collectors. If you are single genre focused you might follow certain labels or producers, but that can be quite restrictive as new labels and artists appear all of the time. If you are a DJ you can run the risk of being the equivalent of a 'cover act' as you try and emulate the tastes of another DJ or producer. There is enough music out there to forge your own style and mould your own tastes, it is just a case of discovering the best music with what finite time you have. This is where Trackhunter works best as it allows you to automatically skip through dozens of tracks in just minutes whilst you carry out other tasks. Once you hear something you like, you can check it out on the web on everything from Juno to YouTube.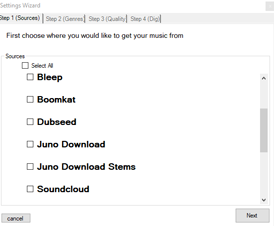 Not just new music
Another problem for modern DJs and music collectors is not just the new releases, as online dance music marketplaces put out an awful lot of of re-issued material from the vaults of defunkt and relaunched labels. The web started in 1989 but by the turn of the century there was still an incredible amount of dance music from North America and Europe that was never marketed to a web-based generation. As a result lots of old tracks and collections have reappeared on digital marketplaces and much of it has not aged too well.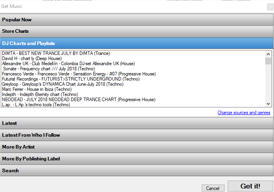 The modern crate digger's solution
The problem with too much choice is that it can leave us feeling overwhelmed, making poor decisions and that we can easily miss great music - regardless of how great a web search ninja you think you are. This is why the likes of Booking, Trivago, Skyscanner, Confused and other comparison sites appeared. Trackhunter will run the comparisons, but more importantly it will save you time by automatically sifting through the deluge of tracks that appear daily. If you want the best of this week's releases, then you now know where to search.
Get the best music first with Trackhunter
Got some thoughts on this post? Share them in the comments below