The best UK dance and electronic festivals for 2018
Wednesday, May 9, 2018
by Tat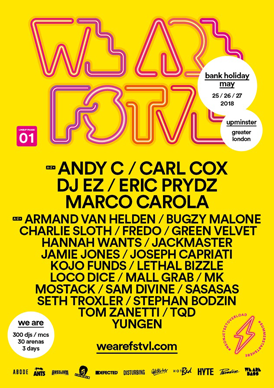 (C) We Are Fstvl
I sit writing this latest Trackhunter blog post whilst finding myself in a steaming hot room at the back of my house looking out onto a sunny garden and thinking of summer festivals. Each year the dance music summer calendar gets stronger and stronger with more eye catching events set under a canopy of open skies. Since the days of the illegal raves, Glastonbury dance tent and other pop up parties, the summer calendar has been illuminated by parties that continue to go to the next level. So we thought it would be a good idea to once again cast out our net for the finest festival feasts in the UK to quench your dance music thirst.
We Are Fstvl - London - 25th to 28th May - £179.50 plus booking fee
We Are Fstvl has a plethora of ticket options, so if you cannot afford the full experience party goers can pick up day tickets as a much cheaper option. With ten different areas to choose from you can go and bug out to the sounds of Sigma, Pendulum, Danny Tenaglia, Bicep, Andy C, Gorgon City and the legend that is Carl Cox. As with many festivals, there are plenty of VIP and upgrade options should you wish to go that little bit more upmarket.
Gottwood - Holyhead - 7th to 10th June - £175 plus booking fee
Set on the beautiful isle of Anglesey, Gottwood has built up a reputation for a perfectly honed festival party. One of the early festivals of the year it has a line up to entertain most serious dance music fanatics with an epicly long roster. Craig Richards, Andrew Weatherall, Mr Scruff, Move D and Ben UFO lead the charge with select live acts to choose from including Happy Meals, DMX Krew and Dark Sky. Set in a truly amazing setting, Gottwood has quickly grown to become an established and serious player in the music festival calendar.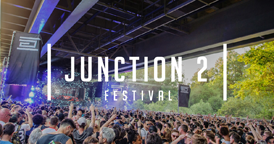 (C) Junction 2
Junction 2 - London - 9th June - £65
Most festivals are quite expensive these days with your typical ticket price lurching close to £200, it is often beyond the reach of many people. Thankfully among the micro and boutique festivals there are also events where you can go for a single day but still get the big names. This year there are plenty from the world of house and techno with Carl Cox, Nina Kraviz, Dixon, Joy Orbison and Adam Beyer playing across five different stages named The Bridge, The Hex, The Warehouse, The Pavillion and The Woods.
Bluedot - Cheshire - 19th to 22nd July - £178
Into its third year and Bluedot continues to focus on music that leans a little more towards the party people. Set among the epic stargazing telescopes of Jodrell Bank, the festival is a celebration of music, science and art. This year's headliners include The Flaming Lips, The Chemical Brothers, UNKLE, Gary Numan and Mad Professor. Lined up for duties in the DJ booth include Gilles Peterson, Banana Hill, Outliers, Dub Pistols, Ana Matronic and the crew behind Late Night Tales. Along with the music you can attend several talks on space and science as well as try out a few things for yourself at The Outer Space Arts Arena. If you have kids then there is a lot for them to explore at this brilliant family festival that has one of the best soundtracks and backdrops in the country.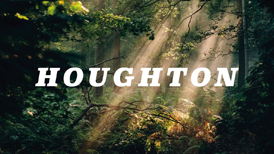 (C) Houghton
Houghton Festival - Norfolk - 9th to 12th August - £180
It's probably not fair picking a festival that has already sold out, and one that did so in a matter of minutes. Nevertheless Houghton Festival was such a roaring success at it's inaugural event last year that those who went 2017 snapped up 2018 tickets straight away. Fear not, despite the incredible popularity of this four-day party there is always a chance of picking up tickets on resale from Resident Advisor. This year features a similar line up to 2017 but also includes the delights of Monolake, DMX Krew, Mathew Johnson, Nathan Fake and Radioactive Man Live among a plethora of DJs. One of the finest festival settings in the UK, so make sure you don't sleep for tickets in 2019. Also, good luck in the resale market at Resident Advisor.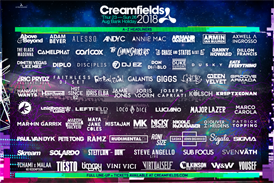 (C) Creamfields
Creamfields - Cheshire - 23rd to 26th August - £230 plus booking fee
One of the forefathers of the dance music festival is still going strong and has one of the most in depth line ups for 2018. Dance music heavyweights Armand Van Helden, Carl Cox, Diplo, Ferry Corsten, Eric Prydz, Pete Tong and Tiesto are just a tiny selection of premier DJs playing in Cheshire this summer. If you are after just pure unadulterated party vibes for your festival choice this August then going to Creamfields is where the foundations of the large legal rave were laid and continue to build year on, year out.
Lost Village - Lincolnshire - 23rd to 26th August - £190 plus booking fee
Lincolnshire has always been under-represented as a location for festivals but Lost Village put that right when they took their party into the Lincolnshire woodlands and have not left since. Another superb line up this year which sees Four Tet, Friendly Fires and festival favourites Everything Everything headline. Music will range across the boards for the dance music lovers with Horse Meat Disco, Daniel Avery, The Go Team! joined by Leftfield on the decks and a live set by George Fitzgerald. It's not all about the music, Lost Village promises fine dining and banquets from across the globe. Comedy and theatre also adds to the whole vibe and for those wanting just to chill out, there will be areas where festival goers can an hang out in the Energy Garden.
Discover great digital music for your next festival with Trackhunter
Got some thoughts on this post? Share them in the comments below