Rave Mutations - Genius Rave records that are cover versions
Wednesday, October 23, 2019
by Tat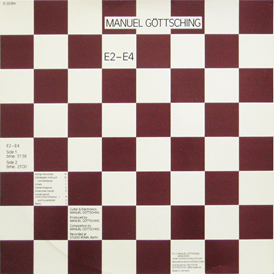 There has been increasing attention paid to Rave music and culture in the past couple of years and with good reason. Whether it is because a whole generation (now in their 40s and 50s) are harking back to a period of their youth and happier times societally or quite possibly as we're in the 30th anniversary of the scene mutating into a wholly British movement built on the U.S import that was Acid House. We're also living in similar, political charged times that are not too different from that of the late 1980s when people sought out a good time away from the real world. It is also noticeable how much of the music of the last two years has returned to the Rave sensibility with breakbeats and iconic Rave samples.
Rave was more brazen than its forerunners of House, Acid House and Techno through a successful pollination of these styles it created its own sound. Rave also has some similarities with the Krautrock movement of the 1970s that started in Germany, in that it offered quite a diverse sound at first hearing but trained ears can identify it as part of a wider movement. One of the notable elements of Rave was its ability to swallow up popular culture and spit it out on top of a breakbeat to create an instant hit on the dancefloor. Tracks like The Prodigy's 'Charlie' and Smart E's 'Sesame's Street' were instantly recognisable thanks to samples from children's TV and commercials. These hooks were embedded on top of a breakbeat and became instant ear worms for those on the dancefloor. Yet among the countless familiar samples and soundbites a number of producers went further by making credible cover versions of classic songs from the 1970s and 80s. Some were blatantly obvious whilst others just a bit too clever to be noted at first listen. We wanted to explore some of these gems that were excellent examples of music that mutates into the Rave sound and in turn is cast upon a whole new audience under the strobe light. In coming months we will look at a few more examples of classic Rave tracks that have been covered further down the line by their peers as well as those from other genres.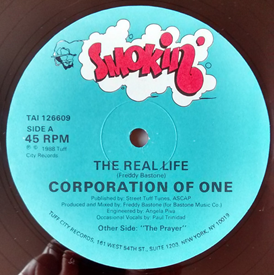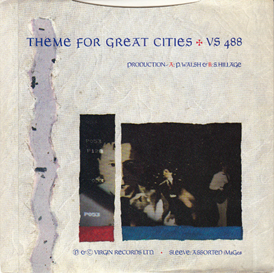 A Corporation Of One 'Real Life' covers Simple Minds 'Theme From The Great Cities'
From the opening strings of Real Life you are instantly swept up by a beautiful freestyle electronic track that samples everything from Queen, Prince to Rob Base and DJ E-Z Rock. Yet it is the spine of the song that stands out which is based on an under-rated Simple Minds track that appears on the flip side of their massive hit 'Promised You A Miracle'. 'Theme From The Great Cities starts very much in the same way as its predecessor with haunting strings but drops into a fast paced Post Rock meets Krautrock instrumental workout that builds intent with the same key changes and breakdowns that followed seven years later. The 1989 track masterminded by Freddy Bastone on the New York 'Smokin' label still has much energy and appeal about it as does The Simple Minds original. Whether Basstone credits this as a cover we probably won't know but it certainly is heavily inspired by the original and is an incredibly and clever homage to one of the best B sides ever released. Real Life is also notable as a tune very much adopted as a Rave classic by the UK and European scenes at a time when the U.S. proved themselves much less adept at creating Rave music than they were at House and Techno.
https://www.discogs.com/Corporation-Of-One-The-Real-Life/master/141891
https://www.discogs.com/Simple-Minds-Promised-You-A-Miracle-/master/58875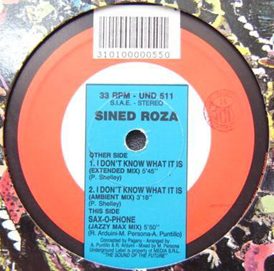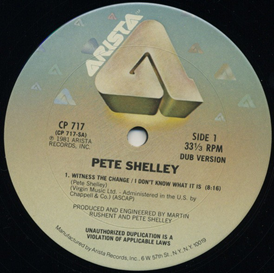 Sined Roza 'I Don't Know What It Is' covers Pete Shelley – 'I Don't Know What It Is'
If ever there was a brilliant Rave cover version of a seminal and underground dancefloor track then this is it. Take the talent of Pete Shelley and wizardry of producer Martin Rushent and combine it for an breath-taking track that would sound perfect in amidst a Andrew Weatherall (If slowed down) set, then you get the idea. The classic Rushent sound was part of a legacy that came through decades of production, most notably with The Buzzcocks and The Human League. The Pete Shelley track appears on the B side of 'Witness The Change' which comes as a much rarer 12 inch version than the seven inch vocal excursion. Most notable with the cover version is that Shelley is credited on the Sined Roza cover which appeared in 1990 and was a much championed tune by Shelley's resident and DJ legend Sasha. In fact you can see it dropped with archive footage of Shelley's in Jeremy Deller's thoughtful BBC documentary on Rave culture 'Everybody In The Place'. The clip which can also be seen in the link below (4 minutes in) captured the impact it had on the dancefloor even early on at the start of the night. Ravers bounce about with much intensity to the pitched up classic where you can almost feel the bass pounding through your chest. Sined Roza were four Italian producers who were behind a wealth of other European dance tracks at the time.
https://www.discogs.com/Sined-Roza-I-Dont-Know-What-It-Is/master/980938
https://www.discogs.com/Pete-Shelley-Witness-The-Change-I-Dont-Know-What-It-Is-Homosapien-Dance-Party-Dub-Mix/master/280351
Shelley's footage of Sined Roza - I Don't Know What It Is' (4 minutes in)
https://www.youtube.com/watch?v=XRU0YO83g3Q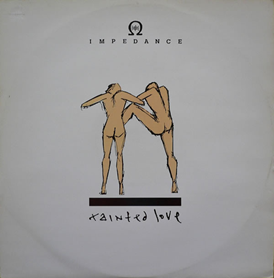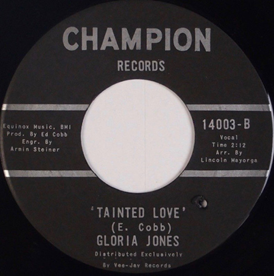 Impedance 'Tainted Love' cover Gloria Jones 'Tainted Love'
This is a cover version of a cover version as most clubbers in 1989 would have been fooled into thinking this was a remake of Soft Cell's 1981 breakthrough record of the same name. This was not the only time Impedance would tackle an 80s classic as UK producer Liggy released his own Baleric version of Simple Minds' (yes, them again) 'Don't You Forget About Me'. The Tainted Love cover's similarity stops beyond the lyrics and has little in common with the original as Soft Cell's version does in terms of production. This is the least angry of the three versions and more subtle in its approach compared to other releases on the classic Jumpin' and Pumpin' label which had just started out, a year later it had moved onto the hardcore sounds of Genaside II and G Double E, but also not forgetting The Future Sound of London's early works.
https://www.discogs.com/Impedance-Tainted-Love/master/12819
https://www.discogs.com/Gloria-Jones-My-Bad-Boys-Comin-Home-Tainted-Love/master/275676
https://www.discogs.com/Soft-Cell-Tainted-Love/master/23847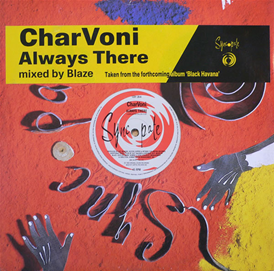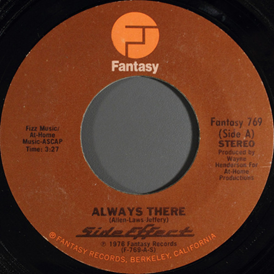 CharVoni 'Always There' covers Side Effect 'Always there'
One of the most uplifting and euphoric dance tracks of the late 1980s and early 1990s that won the hearts of 'hands in the air' ravers when it first appeared. Utterly infectious and still packs a punch but it's the original where the raw basement sound exists through Side Effect's Jazz Funk Disco workout. Shortly after the CharVoni version, British Acid Jazz heads Incognito came out with a highly polished cover with fitting vocals by the talented Jocelyn Brown. All three are majestic in their own way and still worthy of attention. in the DJ booth.
https://www.discogs.com/Charvoni-Always-There/master/77396
https://www.discogs.com/Side-Effect-Always-There/master/178828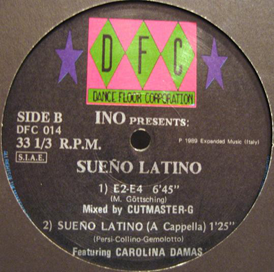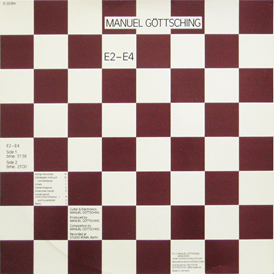 Sueño Latino 'E2-E4' covers Manuel Göttsching 'E2-E4'
One of the most important dance tracks that hit the floor at that important junction between European House and the birth of Rave. This again came out of Italy but this time via a German influence through Krautrock driving force Manuel Göttsching. Sueno Latino's hit had incredible success in the clubs and in the pop charts and is pretty much known by the same artist and title name but an early version has the track title 'E2-E4', released on DFC Records. Later versions included credit for Göttsching alongside the Italian producers whilst some credit the original artist as 'Special Guest on Guitar - Manuel Göttsching'. With only a few years difference between both releases, it is the track length that shifts them further apart as Göttsching's album is one long journey of almost an hour of the gorgeous track (listed with multiple titles herein). Sueño Latino gave the original track a new lease of life and in some cases a fresh and enthusiastic audience. With a faster tempo and imbued with samples and sultry female vocals they make for the perfect start and finish to any night on the White Isle.
https://www.discogs.com/Sueño-Latino-Sueño-Latino/master/127630
https://www.discogs.com/Manuel-G%C3%B6ttsching-E2-E4/master/2786
Find quality music first with Trackhunter
Got some thoughts on this post? Share them in the comments below