Last Minute Christmas Gifts for the DJ
Wednesday, December 14, 2016
by Tat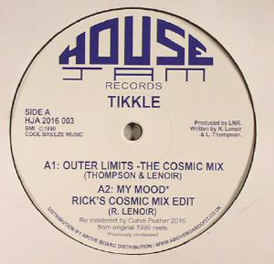 With just over one week until Santa clambers down your chimney we thought it would be good to look a few last minute stocking fillers for this Christmas. There's plenty of great gifts for any self-respecting DJ and dance music fanatic, so we have picked some of the very best. Your partners, family and friends may still be struggling as to what they should get you, so here is a small list you can send to them and drop hints or at least buy them for yourself. The last post is still a few days away, so we suggest you act quick.
Under £10
Tikkle - Outer Limits (House Jam Records) - £8.75 plus postage
One of the most underrated house records of all time, and we mean this quite sincerely. Released in 1990 on House Jam Records, its re-issue is very much overdue and is a warm piece of house meets techno; sounding very much like Underground Resistance at the time. You can now pick it up for £8.75 on Juno among other retailers.
http://www.juno.co.uk/products/tikkle-outer-limits-reissue/629886-01/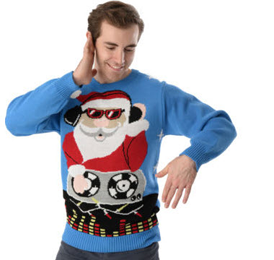 Santa DJ Christmas jumper - £6.99 - Including postage
Get them while they are hot, I mean a Santa DJ jumper for less than seven pounds, including postage, you have to have it for Christmas Day. OK, it might look a little tacky, but that is the spirit of Christmas jumpers and you only wear them a couple of days of the year, so why spend a fortune on one. I actually have one myself and it is pretty good quality given the price tag. It is well made and Santa is clearly rocking the ones and twos like Carl Cox on top form.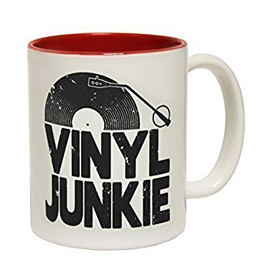 Vinyl Junkie Mug - £6.78 plus postage
All this DJing is a thirsty work and given we are in the winter (in the Northern Hemisphere at least) then a nice hot drink would not go a miss. There are plenty of good DJ and music mugs out there, but this one is pretty cool, and it has a nice red interior.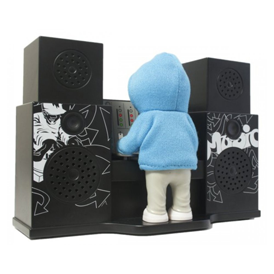 Bluw Dancing DJ Speakers Mini Figure - £5.99 plus postage
A funky little novelty stocking filler that you connect to your smartphone which allows you to drop some beats on the go. Hardly likely to be anywhere near the level of most tiny sound systems but looks pretty cool to have on your desktop. The fun thing is that the DJ bobs his head and spins records along with the tune playing - what's not to like?
Under £20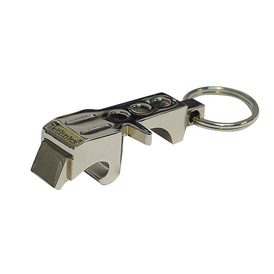 Technics Headshell Bottle Opener Keyring - £10.90 plus postage
It is the season to be merry and this cool bottle opener will certainly get the party moving and the fluids flowing. Sits nicely on your keyring and ensures that when you are behind the decks you are not struggling trying to open your next bottle of beer with a half bent car key.
http://www.juno.co.uk/products/technics-headshell-bottle-opener-keyring-silver/398743-01/
Eight Channel Mixer Pillow Case - £19.00 plus postage
You read that right, an eight channel mixer pillow case. What self respecting DJ and dance music producer is not going to want one of these? DJing at Christmas can be hectic, whether it is friend's parties or around the globe playing to excited new year crowds, it is going to be tiring. So why not put this onto your favourite pillow and in between those parties get your head down for a few hours and dream of perfect mixes.
http://www.cafepress.co.uk/+eightchannel_mixer_pillow_case,1199820628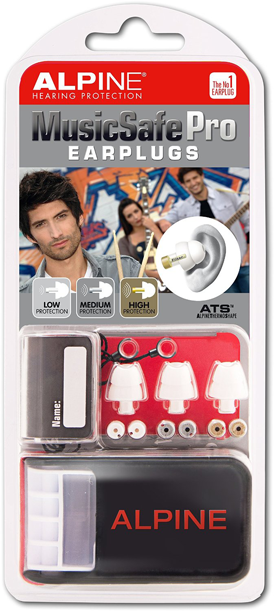 Alpine MusicSafe Pro Filter Ear Plugs - £16.99 plus postage
Christmas is also a time when you start to think about new year resolutions and one you should consider is protecting your ears. Let's not forget how important your hearing is to you, if you are a DJ who plays regularly in loud environments then your ears are going to take quite a battering. It might seem like quite a wimpy thing to do, but plenty of DJs and musicians will happily tell you about how their ears got damaged as part of the career they love so much. Once your hearing has gone it has gone for good and will mean relying on hearing aids for the rest of your life. Of course you don't have to wear them all of the time, but perhaps at really loud clubs where you are exposed to high volume audio then it might be worth investing in a pair. With 2017 near it is worth thinking about what you can do to ensure you look after your most valuable DJ asset, your hearing.
https://www.amazon.co.uk/Alpine-MusicSafe-Filter-Plugs-Musicians/dp/B000VO8PR0
Under £50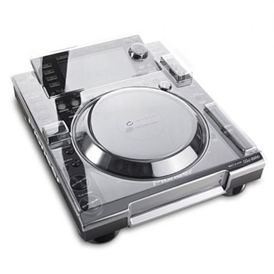 CDJ Deck savers - between £30-40 plus postage
Turntables were always blessed by having the plastic lids to go over them to keep dust and dirt out of the controls and away from the platter. A few years ago someone had the same idea for CD players, as they are firstly electrical items so naturally attract dust, they also can get a lot of abuse in clubs, parties or even the bedroom. Any kind of high quality DJ equipment is an expensive purchase, so why not ensure you look after your equipment even better by investing in a couple covers to protect them when not in use. The DJ Shop among others have them in stock for Pioneers or Denon CD players. It is also worth remembering that you may decide to sell your CD players at some point and by looking after them with these covers you are likely to get a higher price, plus is also shows any potential buyer that you looked after your kit.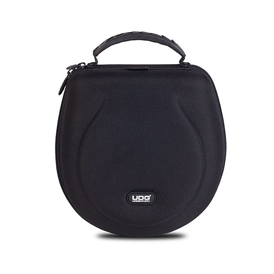 UDG Creator Headphone Hardcase - £21.99 plus postage
There is nothing worse than travelling to a DJ gig and party to find out that your headphones got broken in transit. Despite how well they are built they can still start to fall apart on the strap if they get bashed or pulled whilst moving from one location to another. You can try stuffing them into a bag or rucksack but there is no guarantee that this will protect them. The case has been tastefully designed with a D-shape profile to compliment the folded form of the DJ headphones. Constructed from durashock EVA with a laminated nylon exterior, the case provides protection against drops, scratches & liquids. Of course, even if you purchase one there is no guarantee that some over-excited and heavy handed DJ won't borrow your headphones and damage them despite your best efforts to keep them safe.
http://www.juno.co.uk/products/udg-creator-headphone-hardcase-large-black/442105-01/
Happy Christmas from everyone at Trackhunter - happy track hunting in 2017!
Discover your own digital dance music over Christmas with Trackhunter
Got some thoughts on this post? Share them in the comments below