Labels to Watch in 2017
Wednesday, January 25, 2017
by Tat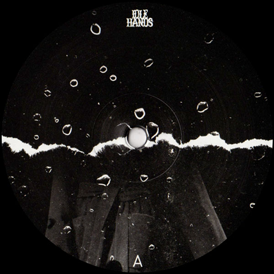 As 2017 starts to warm up, well not literally as we're in the depths of winter, but you get what we mean; we thought we would look at a few labels we predict to continue delivering high quality musical product.
Idle Hands
It seems to be less trendy these days for Independent labels to switch genres with their releases. It still happens of course and Idle Hands in Bristol is a wonderful example of the music comes first and uniformity of identity second. Rather than paint themselves into a corner they release a mixed bag of tracks from deep, dark ambient to blistering sunny slo mo disco epics. Based at a record shop in Bristol the label was established in 2009 and has releases from a wide range of artists including Peverelist, Kowton, Outboxx, Szare, Kevin Mcphee and Bass Clef amongst others. They have been busy already in 2017 with Lerosa's 'Subcouture' a journey into the heart of dub techno and modern electro. This will be followed up by Andy Mac's Diving Bird Series #1 in February.
Check out
Om Unit - Friend of Day
https://www.facebook.com/idlehandsbristol/

CPU Recordings
A steady flow of 12 inch and digital artefacts over the last few years has brought the Sheffield based label to many people's attentions on a global scale. Pure analogue electro vibes from a label that is definitely going onwards and upwards even if you cannot tell from the binary label cataloging. 2016 was a great year for the label as B12 and DMX Krew put their much respected music onto the gloriously pristine white artworked label. Tryphème opens 2017 with a beautifully haunting release that takes CPU a little away from the pure electro agenda for something wholly immersive and deep. Whilst the releases are already stacking up for 2017, Noumen follows next with more of the normal giving us tripped up electro beats and ghostly stabs.
Check out
Tryphème - Online Dating
http://shop.cpurecords.net/album/online-dating
Chapter 24
Releasing some of the best deep house and techno music over the last two years Chapter 24 has some of the nicest artwork you will ever see to accompany this mostly digital label. Armentia provides the label's first release of 2017 with the duo's Prince Des Marais EP. Well produced and polished material makes this a dance label that should go from strength to strength in their third year.
Check out
Masaya - Flow of Tears EP
https://soundcloud.com/chapter-24/sets/masaya-flow-of-tears-ch024-vinyl-extracts
http://www.chapter24records.com/
Warp Records
Did we say anywhere we would be choosing fledgling or obscure labels for this review? You can never look too far away from the grandaddy of electronic music Warp Records. 2016 was a quality year with albums by Brian Eno, Mark Pritchard, the superb Danny Brown and Gonja Surfi's fourth long player. 2017 kicked off in style with Eno's latest offering for the label with his four track ambient masterpiece Reflection. To come are ex Broadcast pair of James Cragill and Roj Stevens alongside Julian House under the name of The Children of Alice. After that Shobaleader One returns to drop Elextrac with Tom Jenkinson's art, jazz rock outing that of course includes progressive drum and bass vibes.
Check out
Children of Alice - Children of Alice
https://warp.net/releases/children-of-alice-children-of-alice/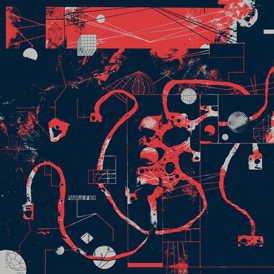 Firecracker Recordings
Sometimes the best labels are the ones that you can never quite figure out whether they are still in business. The increased sparsity of releases can sometimes be an indicator that a label is on its way out. Then it might be a sign that it just waits to put out the very best of releases. Self-proclaimed curators of odd ball house, techno and electronics, Firecracker have put out some of the finest tracks with wonderful artwork since 2004. Last year saw the grand total of two 12 inches and one long player, but already this year they have notched one release on the wall with the deep Lord of the Isles 'Parabolas of Neon' EP. Their sub label Unthank also has been active this year with a six track ep by Whodamanny. The Firecracker family might not be prolific but they are a marker for quality over quantity.
Check out
Lord of the Flies - Parabolas of Neon
https://firecrackerrecordings.bandcamp.com/album/firec021-lord-of-the-isles-parabolas-of-neon
https://firecrackerrecordings.bandcamp.com/
Mule Musiq
Despite the quite sparse website and news stream that was last updated in 2012, do not be put off. Mule Musiq who are based in Tokyo had a very productive 2016 and 2017 is shaping up to the be very same. 2017 kicks off with Lawrence and Yoyogi Park Remixed which is a four song remix of three tracks from the 2016 album of the same title. This will be followed up in February as Auntie Flo deliver their third outing for the label. Hypnotic and quirky at times, Mule Musiq is indeed a fine house and electronic label to track down in 2017.
Check out
Auntie Flo - Remembrance EP
https://soundcloud.com/mulemusiq/sets/auntie-floremembrance-ep
https://www.facebook.com/mulemusiq2004/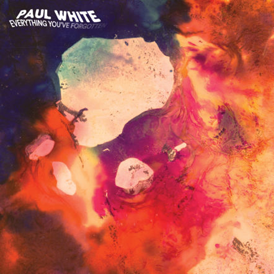 R&S Records
It is incredible to think that R&S Records, the label that helped launch the careers of Aphex Twin, Joey Beltram and CJ Bolland is now over 30 years old. With two releases already planned for 2017 with Unknown Archetype and Paul White's free beat tape Everything You've Forgotten the label is still looking good. R&S has changed lanes on many occasions since starting out in the early 1980s and is often seen as a rave, techno label, but these days it could deliver anything from ambient to breakbeat. The main thing to remember is that it will be of the highest quality.
Check out
Paul White - Everything You've Forgotten Beste Modus
https://paulwhite.bandcamp.com/album/everything-youve-forgotten-free-beat-tape
Hot Creations
Hot Creations kicks 2017 off with a four track digital release by Paolo Rocco AKA Paolo Cannizziario and his imprint Judgement. Stomping Chicago house vibes with Trevino's mix getting a little heavier and coming out top. The label had a very productive few years including putting out a plethora of tracks on their sub labels Hottrax, Hot Natured and Hot Waves.
Check out
Paolo Rocco - Judgement
http://www.phonicarecords.com/product/view/142071
Discover great digital music with Trackhunter
Got some thoughts on this post? Share them in the comments below