Gone but not forgotten in 2016
Wednesday, December 28, 2016
by Tat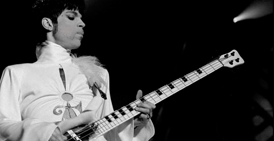 CC BY 2.0 nico7martin http://bit.ly/2glQ40B
2016 has gone down as one of the worst years in living memory, certainly on a global scale it isn't since the late 1930s we have seen such widespread uncertainty and anxiety. In the arts and music world 2016 must rank as the worst year ever. This year saw us lose cultural icons such as David Bowie, Terry Wogan, Muhammad Ali and Alan Rickman to name but a few. Dance and electronic music also suffered badly, so we thought it would be right to pay homage to those we lost in the past 12 months and remember their brilliance. Let's hope 2017 is much kinder.
Prince
The year started pretty badly as we lost one of music's true geniuses with David Bowie in January and millions mourned unaware that another seismic loss was soon to come. In April the world of popular and dance music reeled at the news that Prince had passed away aged just 57. The iconic singer and musician died after fighting influenza and dehydration for a couple of weeks. After a couple of brief appearances at a record store to shop on Record Store Day and at a party at his Paisley Park recording studio complex, he took seriously ill two days later and passed away at his Paisley Park home. Immediately after his death there was a huge outpouring of grief by fans, many showing their love by making mixes and taking pictures of their extensive Prince collections. Some of the best mixes can be heard below. Prince was one of those artists that divided opinion, some loved him fanatically, others did not see what the fuss was about. Nevertheless he was a truly unique artist who made some incredible music, had a mastery of live performance and was a true enigma. There is no doubt that he will leave a strong legacy for many decades.
https://www.mixcloud.com/ninokorta/best-of-prince-mix/
https://www.mixcloud.com/michael-m-dowdell/prince-tribute-mix-78-minutes-of-nothing-but-prince-check-it-out/
https://www.mixcloud.com/billbrewster/dj-history-podcast-352-prince-tribute/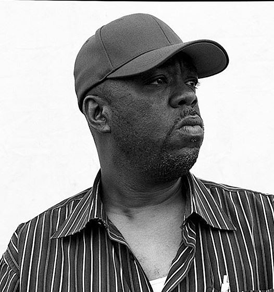 Spanky
Earl Smith Jr might not be a name that resonated with most house music fans when news of his passing spread across the web in September, but his alter ego Spanky was one third of acid house legends Phuture. The DJ, producer and pioneer co-founded Phuture in 1985 and went on to release tracks mostly under that imprint and few under other variations. His solo output was limited to a couple of releases under the name of Spanky which stayed close to his beloved acid house and into techno. Smith had suffered a stroke earlier in the year, whilst the cause of his death does not appear to be widely known. His influence on the early acid house scene cannot be under-estimated, the early Phuture releases are still incredible to this day. Spanky and his co-creators launched a sound that launched thousands of imitators, but few have reached the heady levels those very first forays into acid house which Phuture explored so expertly.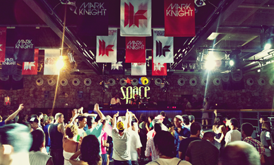 CC BY 2.0 stephendotcarter http://bit.ly/2glOoEx
Space
The legendary Ibiza mecca that is Space closed its doors for the last time in 2016 after 27 years running some of the most incredible parties in dance music history. As hedonism goes, Space was as hardcore as it got and had a plethora of famous DJs play behind the decks. One being Carl Cox, whose 15 year close association was rewarded by sending the venue off with a DJ set for the ultimate closing party. Life began in 1986 as the club came to life thanks to Pepe Rosello, who had been running Ibiza nightclubs since the mid sixties took the venue over. Space was renowned for its outdoor terrace where airplanes would add to the roaring bass by flying directly overhead. Carl Cox's incredible nine hour final set in September was captured by Resident Advisor who made a short documentary about the club and Cox's close connection with it. You can view the documentary here.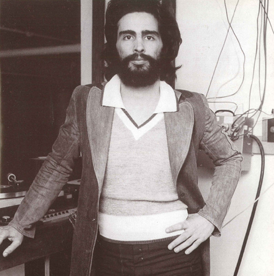 David Mancuso
Given the hedonistic lifestyles of your typical 1970s pioneering American disco DJ, Mancuso did fairly well to get to the ripe old age of 72. OK, 72 is still a little too young, but it is fair to say that many party goers from his era did not get much beyond the turn of the century. The man credited with so much in dance music, so where do we start? He started the notion of private parties, where getting an invite was almost as rare as a ticket to the moon. At these parties hosted at The Loft, which was his own residence in New York he would move away from the practice of beat matching and focus on playing tracks for their full duration on an incredible state of the art sound system. He understood the importance of good sound, and purchased equipment from Richard Long to help with this audiophile approach. The influence of such as can be seen and heard at Spiritland near Kings Cross in London. His passing was only just in November just after his birthday and much of what the man is about was captured in this superb interview by Frank Broughton and Bill Brewster 1999.
http://daily.redbullmusicacademy.com/2016/11/david-mancuso-dj-history-interview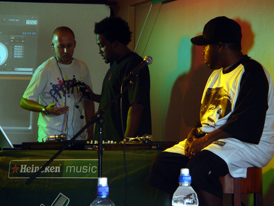 CC BY 2.0 - Curtis James http://bit.ly/2glGnQ5
Phife Dawg
Malik Izaak Taylor AKA Phife Dawg from A Tribe Called Quest was another of the global music family taken away from us too soon at the age of just 45. Taylor was diagnosed with diabetes in 1990 and sadly it was complications with that condition that took his life in March of this year. Phife Dawg was an integral member of the group that released some of the finest and funkiest hip hop throughout the 1990s. He was the man who formed the group and initially called it just Quest with his high school classmate Q-Tip. The duo soon became a foursome and went on to be part of the wider collection of artists under the banner Native Tongues which included De La Soul and Jungle Brothers. Phife Dawg had a pretty unique style which at the time was going against the trend towards macho posturing and gangsta rap. His last solo outing "Nutshell" came out as a double 12 inch shortly before his death. Despite his small stature he will go down as one of the giants of hip hop.
Discover your last digital dance music in 2016 with Trackhunter
Got some thoughts on this post? Share them in the comments below