Exalt Records interview
Wednesday, May 8, 2019
by Tat

Like a phoenix rising from the flames, Exalt Records has returned from a long slumber to release some of the most memorable electronic and techno records of the past 12 months. Born in 2003 Exalt unleashed a few choice records before reappearing last year to high acclaim. We tracked down label boss Jamie Exalt, who has been busy with the label and supporting a popular t shirt company, of the same name, printing classic house, techno and electronic iconic labels onto high quality t shirts. The label's output have not just been audio masterpieces, it's more than that with a lot of thought that goes into the vinyl and the artwork. Whilst the label catalogue is interesting to say the least. Starting at Exalt 023 it is going backwards numerically, so who knows what will happen when we hit number 001.
Exalt Records returned after a ten year hiatus in 2018, why the long break?
Simple really - family and career took over. Just as everyone was settling into their social media addictions, I was beavering away over there on the left, getting my shit sorted. Through the break I continued to buy and sell records, often buying in large quantities in the form of old collections or dead-stock from distributors. This became my main hobby and what I spent all my spare time and money on, as well as buying newly released records. So I was still very much connected to music, new and old and my collection continued to grow, however I started to get bored.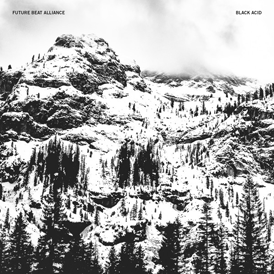 The label had never gone away in my heart and I realised that there was still something to be achieved. I decided in 2017, if I made it through a very difficult year (work trauma, extensive work on our house and a Master's degree in Autism) I'd do something for myself and get going with the label again. I took inspiration from Jamie at Silent Season and Andy's Verdant Recordings and came up with a concept for the relaunch on Exalt Records.
You're very well known as a producer of T-shirts that celebrate iconic techno and electronic labels. What relationship does the T-shirt making have to do with the label, was that a catalyst to start pressing records again?
It's not a secret by any means but the t-shirt side of things is actually my wife's business. Around six or seven years ago, we came up with an approach to the t-shirt printing business idea that seemed to work with the handful of labels we were already working with. So I wrote to my 10 favourite labels at the time and Steve from B12, Lee Norken and Jamie from Silent Season got back and started the ball rolling on that side. All three have played part in the record side of things, working with Jamie for my first record release, Lee and Frank for the epic Norken and Nyquist 10" and Steven Rutter in the future.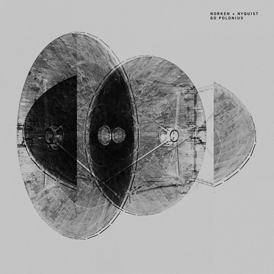 So the records and t-shirts have always gone hand in hand, and have complemented each other well up to this point. It all started 30 years ago, I used to take record sleeves into a printer in Romford market and ask the guy there to make me t-shirts from the artwork. He was used to making shirts from the sleeves of Heavy Metal albums but he knew what he was doing and was cool with making these one off shirts for me, for a tenner a time. Fast forward 15 years and I met Philippa, who is an amazing screen printer and my dastardly plan took a new turn and sowed the seeds of what we have today.
Obviously the number 23 is very significant with the first release being Exalt 023 - can you explain the story behind the number?
I couldn't even begin to explain the significance of the number 23, it's an essay all in itself! Let's just leave it with counting the letters in - Justified Ancients of MuMu. Enough said?
What will happen when we reach Exalt 001?
It's a very exciting time for the label. It looks like we might actually reach the catalogue number 001. When we started the label I wanted to start somewhere new in the catalogue system and going backwards just meant the new release would be listed at the top each time. When Mark and I started Exalt Records in 2003 we never had huge aspirations or ideas around the direction of the label. Now the label is just run by myself, my simple aim is to put our good music that I like. I've discussed this with only a handful of people but I'd like 001 to be a triple vinyl edition with tracks from every single artist who have every appeared on the label.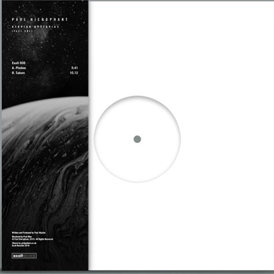 Your latest release by Paul Hierophant is a superb piece of deep, dubby, atmospheric techno and ambience. is this a sign of things to come in 2019 from the label.
Absolutely yes and no, who knows? The label isn't based on a formula, it's more about feeling, a connection with the people who make and buy the music and simply what sounds good to my ears. I've given up trying to work out what people want / like, so each track is selected on the basis that I love the music, which is about simplicity, honesty and integrity. Paul Hierophant – Utopian Dystopias Part Two is scheduled for autumn / Winter release.
You re-released the 1999 classic by Swayzak vs Theorem - Break in Apt 205. Given your expert historical knowledge of underground techno, do you have any more plans to reissue rare and forgotten masterpieces?
Not at all. Brun from Swayzak contacted me to say he loved what I was doing with the label, so I sent him some stuff and suggested we met for a coffee. I went to the meeting with the idea of getting something new from him for the label and walked away with the concept of 'Break in' being released on Exalt. it's a huge Coup for the label and me personally and I'm now looking to release some new music from Swayzak at the beginning of 2020.
You're clearly not sticking with one format, with all of your recent releases coming in some different size or colour. Whilst the artwork seems equally important, what kind of decisions do you make and discussions do you have with artists ahead of new releases?
Format is an interesting one but there really is no rhyme or reason behind the choices. I've always loved the 7" format and it remains an excellent medium for presenting short tracks, no matter what style. I always talk to the artist about the format before we agree on the tracks, just to make sure we're on the same page. With regards to the design and overall look of the records, I've been working with David Watson from Grid Pattern since the relaunch (another link up from Steve at B12!). He's got a fantastic eye for design and gets me and my vision. We've worked hard together getting things looking the way they do and the packaging for each release evolves, as with the sound. We work organically together and with the artist to select images that match the music on the release and of course the artist has a strong say in what the finished work looks like. I'm also a big believer in the DIY ethos also and the tracing paper thing came out of a surplus in the stock cupboard of that paper at work!
Aside from the label and merchandise you are clearly still a massive fan of electronic music and supporter of the UK scene. What keeps you enthused three decades on from discovering it all?
I still get excited by new music. I've been buying records for 30 years now and I've been a fan of music since very early on in my life. There's still a passion for good music, new and old that's still going strong inside me. I love doing the label, however it is and will always be my hobby, not my livelihood. That helps a lot, as I see a lot of people struggling with keeping themselves afloat when it's everything.
Techno has never gone away but it is going through a strong resurgence again, what do you put that down to?
Quality and evolution. With regards to quality, there continues to be a steady stream of excellent music coming through from established and new artists. It's just about having the time to connect to it. Evolution of the medium is a constant also and there's a real buzz around Techno and associated sound. I've been out a few times recently and noticed a younger crowd, enjoying themselves and getting down. That's healthy right?
What can we expect from Exalt Records for the rest of 2019 and beyond?
Well firstly, were moving bases to the South Coast, so that's our main focus at present. However, we've got a number of releases scheduled for release and if it all comes off, it will be another vintage year for the label. The next release is a 7" by Steven Rutter, a project that's been talked about for the last four years. I don't want to jinx the other releases so I'll hold off saying anymore…
How would you describe Exalt Records in one sentence?
Jamie's line in the sand.
For more information about Exalt Records
Exalt T-shirts Club - Facebook Group
Dig out more quality music first with Trackhunter
Got some thoughts on this post? Share them in the comments below