Essential DJ gifts for this Christmas 2018
Wednesday, November 21, 2018
by Tat
With Christmas just over one month away the crew at Trackhunter HQ thought it would be timely to compile our own Christmas list of cool gifts for DJs and dance music lovers. Our festive list is a yearly thing to help you with that problematic issue of what do you buy a DJ for Xmas, even if the gift is just for yourself. So whether you are DJ treating yourself or a fellow DJ or a friend of a wizard of the ones and twos we have got a few great ideas for that Christmas stocking filler.
Less than £10
Vinyl Keepers Premium quality heavy gauge 12" polythene record sleeves (pack of 50, 450g) - £7.99
Vinyl always looks better in plastic sleeves and if you are keen of preserving the quality of your records then this is a great way to ensure that happens. They are ultra clear, anti-static, UV inhibiting and mega slippy. If you know a DJ or music lover who has some pretty rare vinyl then this is the ideal gift to ensure they look after their tunes that little bit better.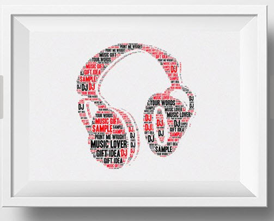 Personalised word art, headphones design
Etsy is a truly cool place for gifts and there are no shortage of them for DJs and music lovers with everything from mugs to prints. For less than £10 you can order a personalised word art headphones design. OK, we appreciate that headphones are a bit cliched and overdone on such as T-shirts and posters, but by adding your own text, such as artists you like then it becomes bespoke to you. There are options to have the print emailed to you or on card, or for that finished look you could have it framed and delivered.
£10-£20
Thumbs Up DJ Mini Mix £19.99
Perfect for those impromptu parties or deck sessions at someone else's house. The Thumbs Up DJ Mini Mix allows you to connect two devices (phone, tablet etc) into the mini mixer and switch between them using the crossfader. There are also mini jack sockets for your headphones and amp, both of which have volume controls. Best of all is that it comes in its own mini flight case that you can fit in your pocket.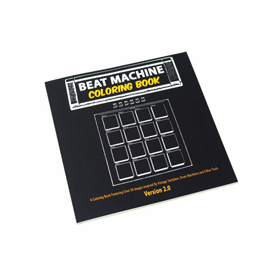 Beat Machine Colouring Book Version 2.0 £14.50
There is pretty much a colouring book for every topic these days and in the age of being mindful it's good to know that electronic music producers can take time out from making beats to chilling out with their crayons. With over 30 images of vintage samplers, drum machines and other tools, the book also features information about the hardware you are bringing colour to. It's the perfect way to redesign these iconic tools from the dull greys and blacks to a nice pastel shade or go as far as creating the first shocking pink Akai MPC.
£20-£30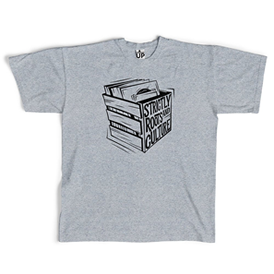 Strictly roots and culture T-Shirt - £20
DJ culture has long been reflected and captured by the medium of the T-Shirt, they go a long way in showing your passion for music - just in case not enough people know already. To be honest, most DJ and music T-Shirts are quite rubbish but ForwardUpShop have produced a truly lovely shirt that captures the DJ passion for slabs of plastic in crates - and you know at Trackhunter we love to dig for fresh music.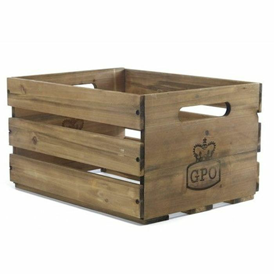 GPO Cassa Vinyl Storage Crate - £27.28
While we are are on the subject of crates why not grab your own old school record crate that can hold 100 12 inch records or albums. Of course you can make your own, but unless you are good with a saw and hammer, the chances are that it won't look half as good as this one.
Above £40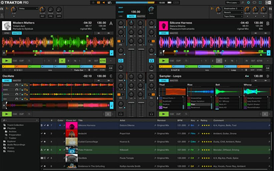 Traktor Pro 3- £89.00 £44.50
At the time of writing, Traktor had their latest flagship software on sale at £44.50, but that might have changed by the time this article is published. Traktor has been around since the early days of digital DJing and is without doubt the gold standard for many DJs, so it was high time they released a major update. Traktor Pro 3 is their response and brings with it a whole load of new features and shiny new interface. The layout is much easier to navigate and has new metering and fader designs whilst there is much improvement in the sound quality department. Traktor has addressed the issue of mixing tracks that have a wide range of BPMs by adding a new Elastique 3 time-stretching element to help navigate those tricky mixing hurdles. Obviously if you are thinking of buying this as a present for another person, just check to see that they don't already have it.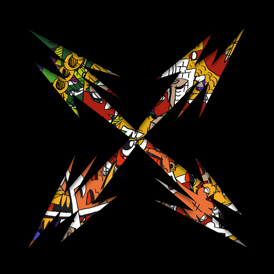 Various Artists - Brainfeeder X (Brainfeeder Records) - £44.99
A must have release for any fans of Mr Ozio, Thundercat, DJ Paypal, Ross from Friends and others from the Brainfeeder stable. Brainfeeder followers will no doubt be excited about the prospect of finding this quadruple LP release on Christmas morning. Released to celebrate their 10th anniversary it also is available as a double CD and digital release with a mammoth 36 tracks that is a retrospective that also features 22 brand new cuts. Flying Lotus' imprint has been the home to some excellent music that transcends a variety of genres including hip hop, funk, house and soul with a leaning to the otherworldly and abstract. Pretty much all killers with very few fillers, this is a perfect gift and for those not familiar with Brainfeeder, an introduction to the label and its artists.
£50 and above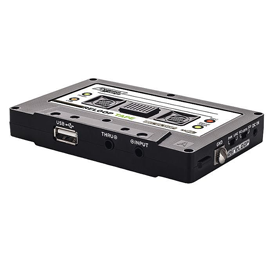 Reloop Tape USB Mixtape Recorder - £100
This really is a truly cool present if you have a budget of £100 to splash out on yourself or your dearest DJ friends. It is a USB recorder in the shape of an audio tape cassette. It is the ideal solution for capturing your mixes on the fly when you are playing in a club or at home. The mixes are recorded as mp3s by default whilst you can route the audio from a mixer that does not have a separate record output through its own smart thru port. Best of all, you can carry this incredible device around in your pocket, just don't try and stick it in your ghetto blaster.
Get some tracks for Christmas with Trackhunter
Got some thoughts on this post? Share them in the comments below