WHAT IS TRACKHUNTER
Trackhunter is an easy to use app that makes finding upfront electronic dance music very quick and easy. It makes it possible to listen to all the new music regardless of genre so you can create your own style without having to follow anyone else.
It lets you keep up to date with the new music from your favourite online digital stores including; Amazon MP3, Bandcamp, Beatport, Bleep, Boomkat, DJ Tunes, iTunes, Juno Download, Soundcloud, Soundeo, Track It Down, Traxsource and What People Play.
BENEFITS OF TRACKHUNTER
Configurable Fast Listen auto track skipping mode let's you quickly listen through hours of tracks in minutes while you do something else

Remembers what you've already heard and filters it out so you don't waste time listening to the same track twice

Convert WAVs to AIFF and auto tag them (including cover art) to save time when buying lossless WAV tracks where-ever they're from

Shows you which store is selling it the cheapest so you save money on every track you buy using the Integrated Shopping Cart
HOW DID IT COME ABOUT
After being a club DJ back in the 1990s playing vinyl, I recently got back into DJing and was amazed at the sheer volume of new music being released every day. It didn't seem possible to listen through it all never mind keep track of what I'd already listened to.
I tried for a while listening through playlists at the major dance music stores but I simply couldn't keep up. I found it especially tough as I'm not into one particular genre of music, sure, I probably lean heavily towards a certain sound but I can honestly say there's house, techno, trance, minimal and all kinds of music I like. It's all house music to me!
Asking around to see how other people did it the most common suggestion given was "just follow a few charts of the DJs you like and get to hear about the music that way".
"It's important to have your own style and I couldn't see how that was possible by simply following other DJs - you need to hear it all and make your own mind up".
This led me to write an app that would grab all the new music from the major online download stores and put it into a single playlist for me to listen through at my leisure. I don't care where it's come from I just want to hear it.
So, Trackhunter was born and I've been using it ever since…
LATEST PODCAST
#102 Trackhunter DJ Mix Podcast by Tat
Friday, March 27, 2020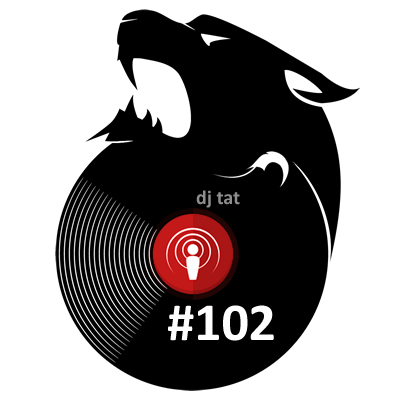 Podcast #102 of the bi-weekly Trackhunter podcast, this episode is mixed by Tat.
Bandcamp has become an incredible source for fresh Hip Hop and this week's show is a testament to that with 17 fresh tracks that break boundaries and push limits
Featuring tracks found using the Trackhunter music discovery app. Check it out at
http://www.trackhunter.co.uk
Tracklisting